Delve Into The Magic of a Night-Time Wedding
It's the most important time in your relationship, and a day you'll be recounting for the rest of your lives. Organising the perfect wedding means crafting a beautiful memory for you and your loved ones, and you deserve to have a celebration you'll never want to forget.
With that in mind, choosing the perfect date and location is integral to the planning process, and will inform all of the decisions that follow. A winter wedding is probably better suited to an indoor venue, while a sunny, intimate affair is made all the more beautiful in a relaxing outdoor setting. But for a truly fantastical take on your romantic affair, why not immerse yourself in the magic of the stars with a night-time wedding?
We've put together some tips and tricks on how you can design a truly beautiful ceremony under the stars, for a gorgeous and non-traditional wedding celebration.
Craft Your Perfect Moonlit Serata
Versatile and adaptable, night-time weddings lend themselves well to a range of aesthetics, themes, and colour palettes. While you may think night-time venues best suit darker colour ranges, vibrant bright styling and delicate pastels also work perfectly well.
Our tip? Stay true to your personalities and opt for colours that resonate with you – this is your celebration, and it should reflect both of your personal styles and tastes.
Night-time weddings also mean you have the freedom to set any kind of dress code, so whether you're leaning towards smart-casual or black tie, a night-time wedding will seamlessly complement your guests too!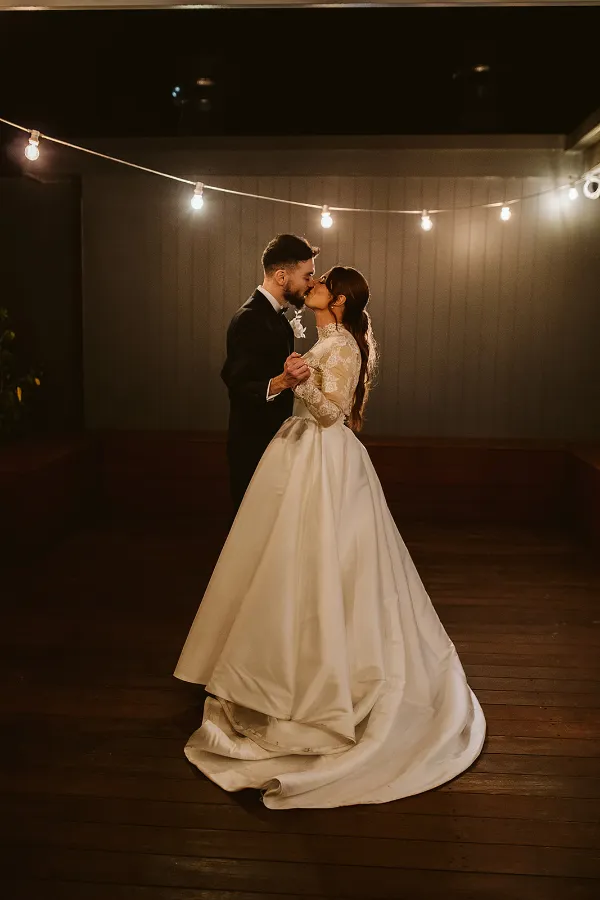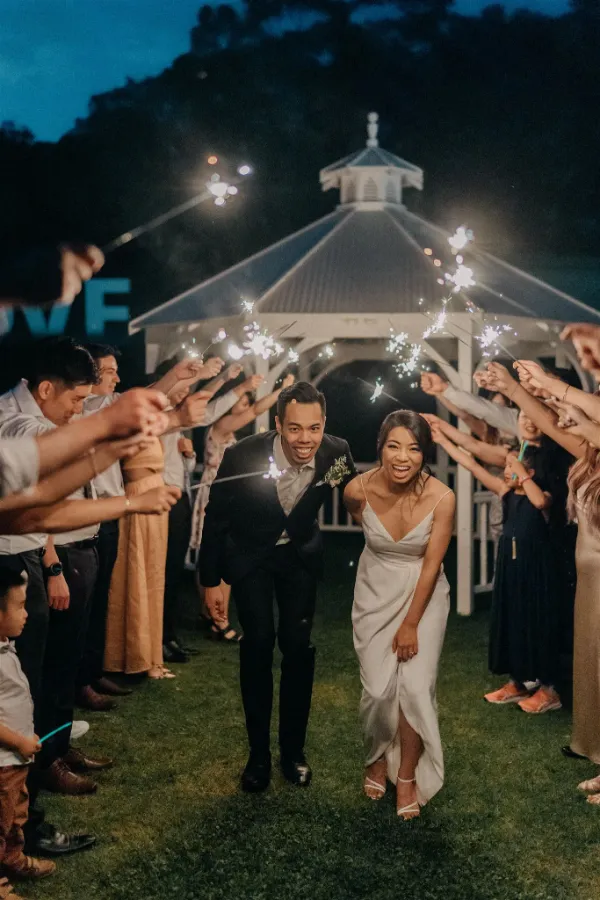 Play Under the Stars With Delicate Lighting Options
Hosting a night-time wedding reception doesn't mean partying in total darkness. If you've opted for a rustic feel in a timeless venue like Bramleigh Estate, make the most of our naturally intimate space with its flattering lighting configurations and warm atmosphere.
Whether you're considering fairy lights, chandeliers, or some folksy lanterns for your decor, keeping the scene well-lit is a priority. Providing ample lighting options will help you design a truly inviting ambience for yourself and your loved ones, and create a romantic feel on your big day. Think candlelight at an intimate dinner!
Commemorate Your Day With Unique Night-Time Photography
Authenticity is the word of the day when it comes to your wedding photography, and a night-time reception is a sure way to get a truly original feel in your wedding pictures. Grain can be a natural result of photographing in darker environments; embrace the analogue approach for a genuine and inimitable feel.
Every newly-wed couple deserves to have memories of their special day, and a night-time wedding makes for some truly unique photo opportunities. Opt for beautiful contrast with romantic lighting for sublime imagery that perfectly captures the magic of your special day.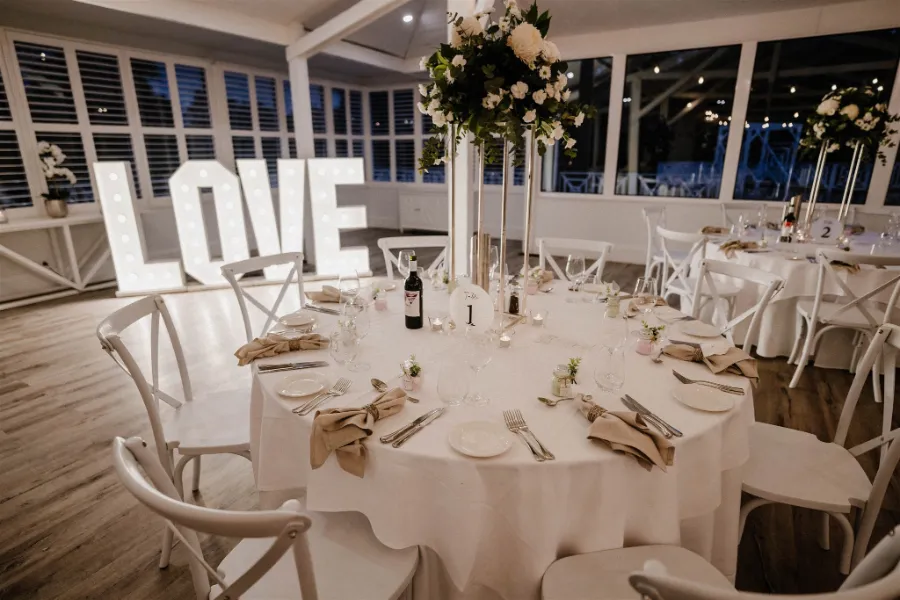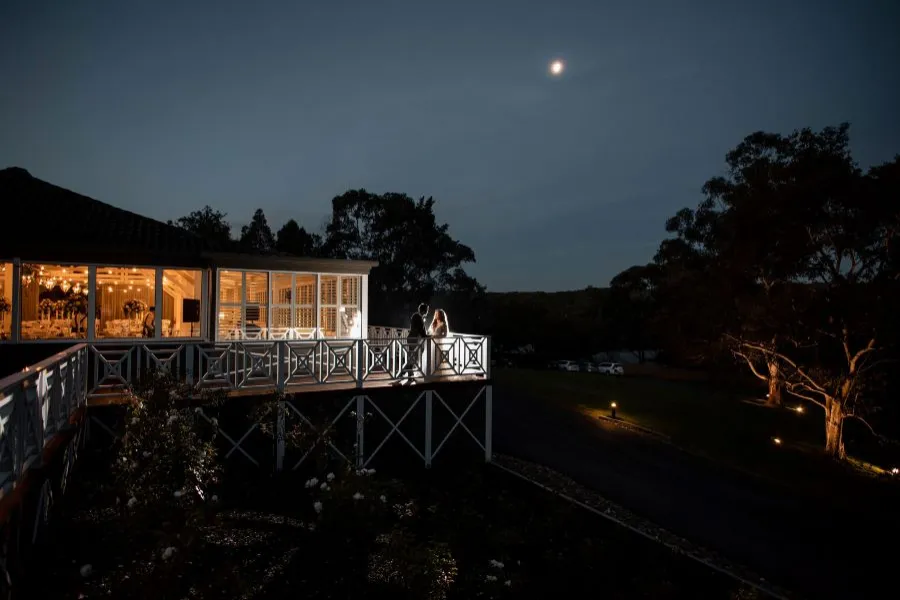 Discover Ethereal Authenticity at Our Night-Time Wedding Venue
Choose the beauty of a natural setting in Bramleigh Estate's stunningly located Yarra Valley property. Surrounded by 10 acres of greenery, celebrate your union in the heart of one of Victoria's most beautiful regions.
Create the wedding of your dreams with our help. From outdoor ceremonies to indoor receptions, let us provide you with the perfect backdrop for your celebration. Whether you're choosing to host the perfect party after dark, or you've opted for a more traditional wedding, our venue will help you craft those intimate moments that you'll remember for years to come.
Find out more about our venue, including information on night-time photography locations and more, by contacting us today.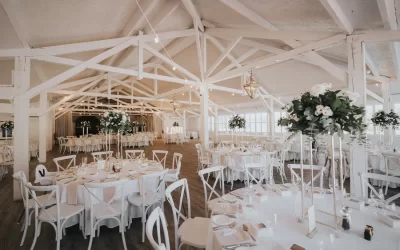 Congratulations! You're engaged and with your long guest list it's time to start looking for your perfect large wedding venue in Melbourne! Here's what to consider to also keep that intimate wedding feeling you've been looking for.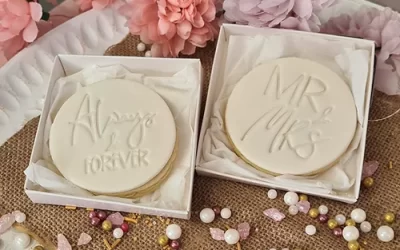 To make sure that your wedding is truly unforgettable, a stylish bonbonniere is the perfect finishing detail that will take your wedding from great to exceptional. Read on to discover our favourite thoughtful and creative wedding bonbonniere ideas.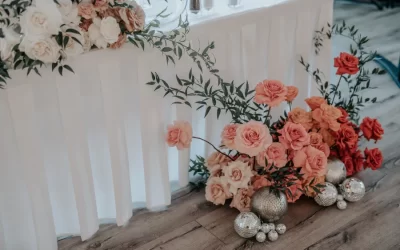 Whether you've been dreaming about your wedding since childhood or just started thinking about what your dream wedding looks like, we've got some inspiration to ensure your big day is perfect.