Discover the Elegance of Australian Bushland Weddings
Experience the magic of an Australian bushland wedding with Bramleigh Estate. Nestled in one of Victoria's most beautiful reserves, immerse yourself in the natural beauty of our 10 acre Warrandyte location. A stone's throw from the calming streams of the Yarra River, enjoy beautiful scenes in delicate lighting – perfect for capturing the best of your special day.
Find out how we can help you craft the perfect wedding day. From a beautiful outdoor ceremony on our timber deck amongst soaring gum trees to our light-filled reception space with stunning scenery and photogenic surroundings, choose the very best for your nuptials with Bramleigh Estate today.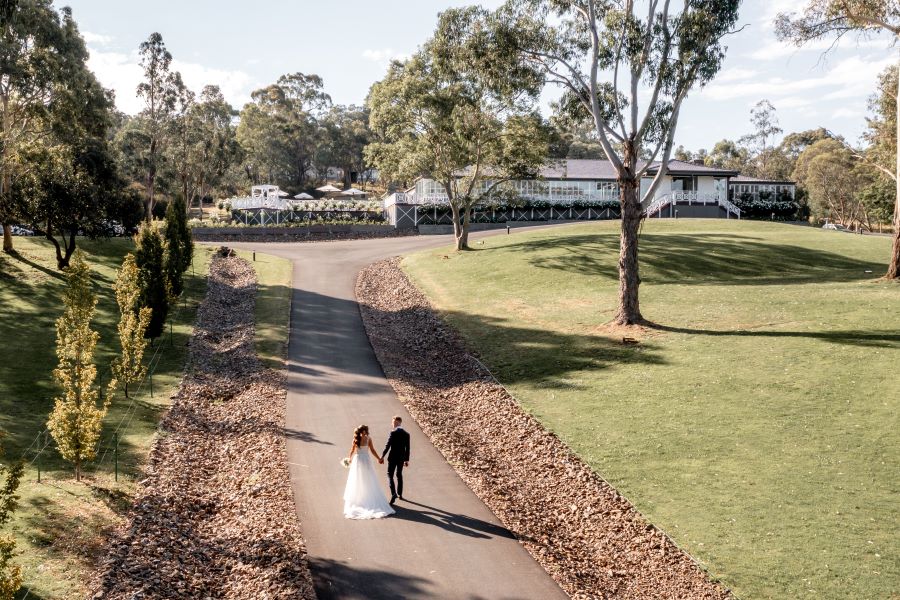 Choose an Experience to Remember with an Australian Bushland Wedding
Escape the roar of the city on your wedding day and relax on our private 10 acre Victorian bushland property, perfect for creating unforgettable memories. Sophisticated yet rustic, our scenic location adjoining the Warrandyte Reserve marries provincial chic with a romantic and welcoming atmosphere making it the perfect environment to commemorate your love.
Exchange your vows on our stunning timber ceremony deck whilst enjoying the expansive panoramic scenes of our exclusive estate. With a complimentary ceremony included, our wedding deck also includes 100 white Americana chairs, a signing table, and a traditional white wedding arbour – so you don't have to worry about any of the fixtures.
And with Bramleigh Estate only a short distance from the iconic Yarra River in Warrandyte, there's an abundance of stunning bushland locations to see out those perfect photographic moments. Inaugurate the next chapter of your love story surrounded by the calming surrounds of our Warrandyte Reserve location.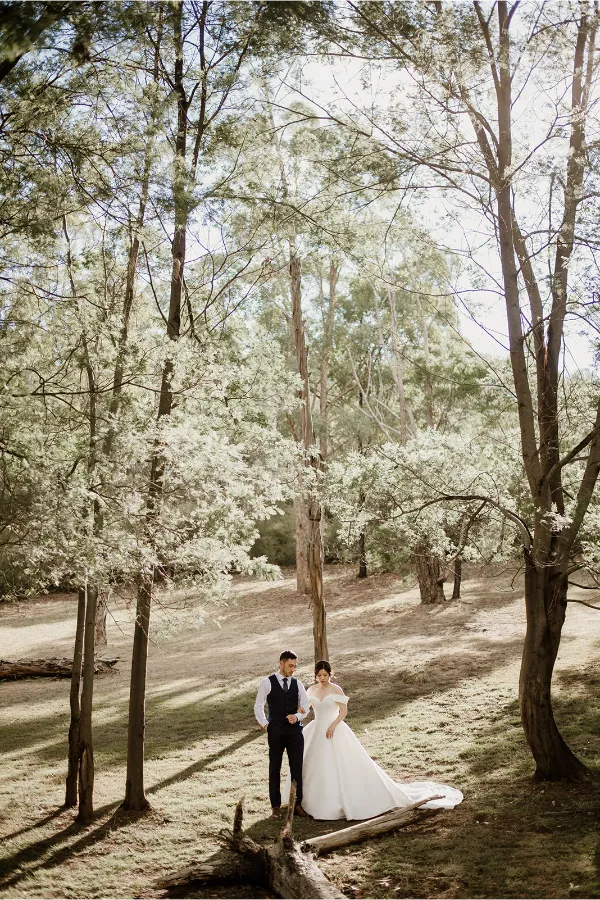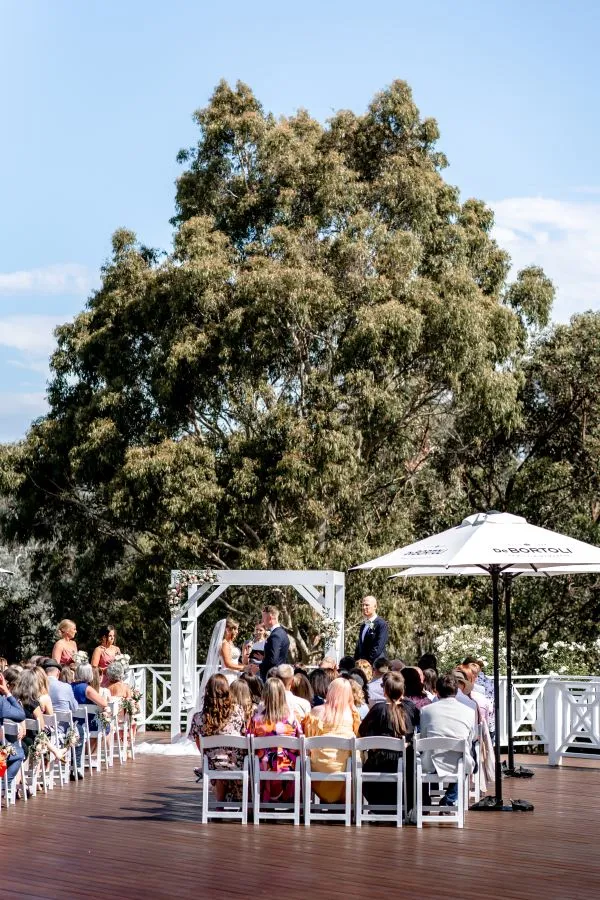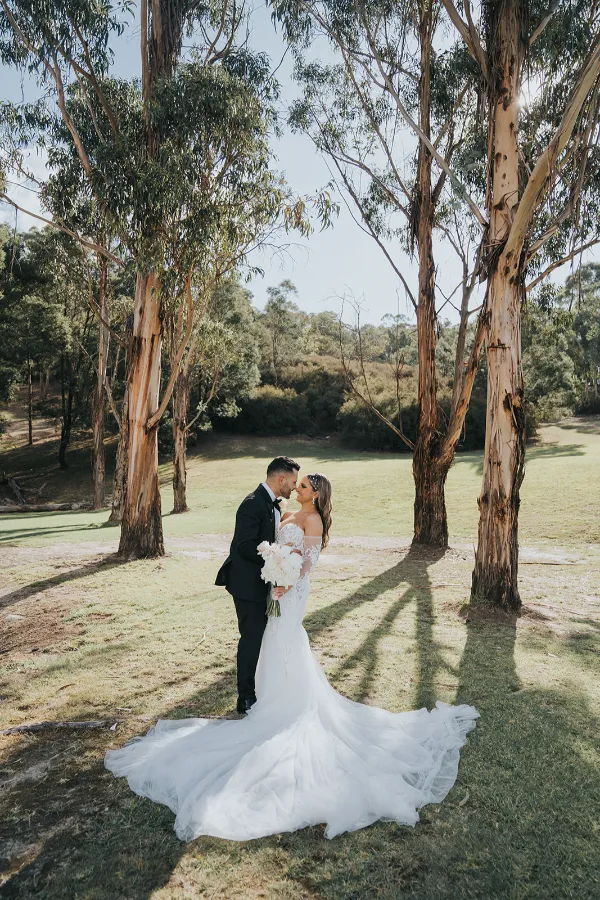 Commemorate your Nuptials with Stunning Photography Options
Immortalise your special day in some of Victoria's most beautiful photographic settings. Surrounded by the stunning foliage of Australian gum trees, our outdoor timber ceremony deck offers 180-degree views of our timeless property.
And if you prefer to host your ceremony indoors, enjoy the welcoming ambience of our fireplace setting – expertly styled to maintain the Estate's warm and rustic feel. The perfect way to host a magical winter wedding, make the most of a versatile and adaptable indoor space; our stone fireplace can be decorated to suit a range of themes. From floating florals to carefully considered candlelight, this space is entirely yours to adapt and arrange in a style that suits you.
Whatever your style, our handpicked decor has been artfully curated to offer you the best possible photo opportunities. Whether you're hosting an outdoor wedding and want to capture the beauty of the Australian bushland, or an indoor affair in your intimate sphere of family and friends, you can trust that you'll have beautiful photographs to treasure forever.
Create your Dream Wedding with Bramleigh Estate
At Bramleigh Estate, our priority is giving you the chance to commemorate your love in a beautiful and intimate setting. With indoor and outdoor options, you can make the most of a truly beautiful space and capture the very best moments of your special day with unlimited time on our bushland property. And with a team of professional wedding specialists and a VIP host at hand, you can rest assured that every detail will be taken care of so you can focus on what's important – each other.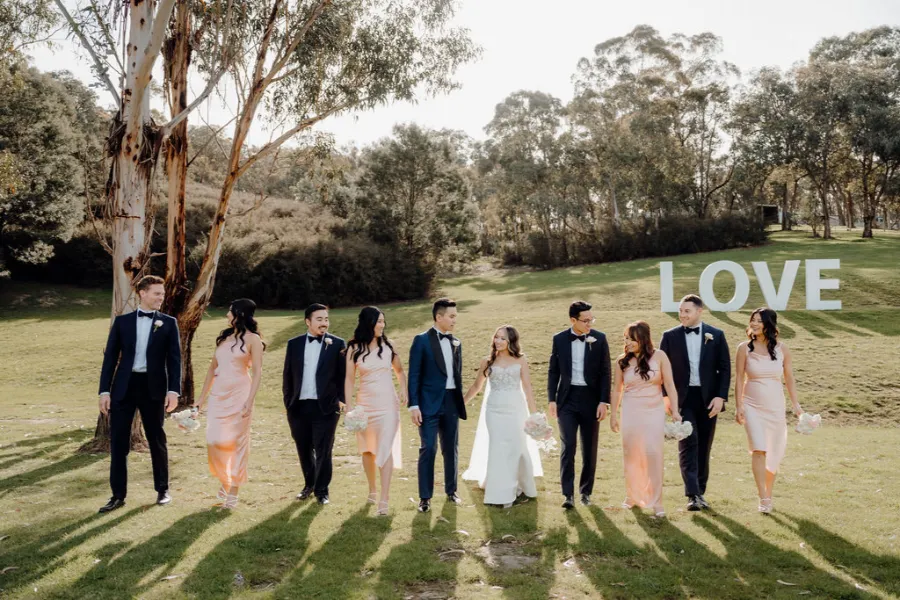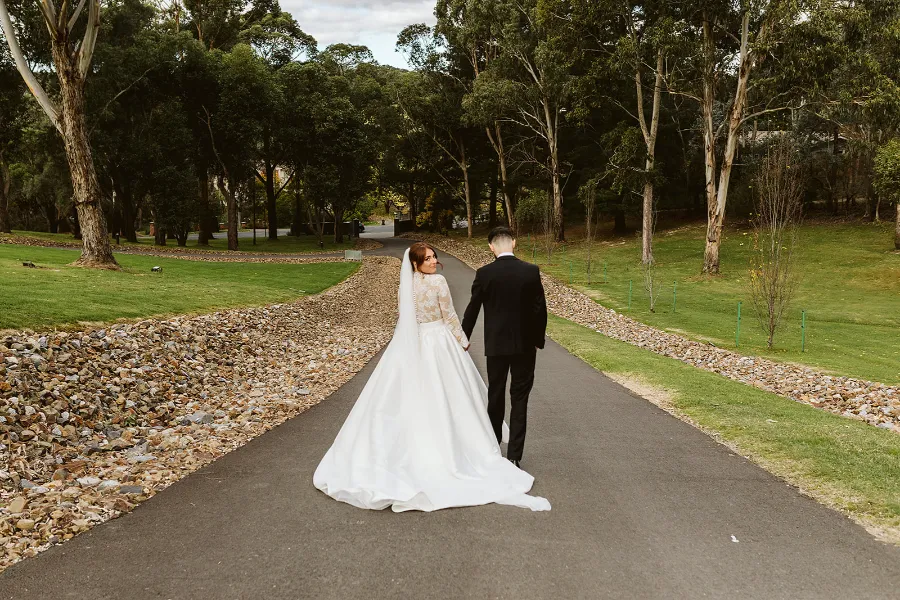 Your luxury bushland wedding starts here