Luxury Hamptons Wedding Venue
Nestled on 10 acres of natural Warrandyte bushland, Bramleigh Estate is a luxury escape for a private, intimate wedding with family and friends.
With a spacious dining room exclusively catering for 100 to 350 guests, idyllic ceremony locations and abundant photo opportunities, Bramleigh Estate is the perfect venue to host your dream wedding. We invite you to come and see why Bramleigh Estate is one of the most talked about wedding venues in the Yarra Valley. 
Celebrate your personal love story from our expansive timber deck with panoramic views of our stunning property. With a Hamptons-style ceremony arch and romantic festoon lighting, our deck is the perfect spot to exchange vows during your complimentary wedding ceremony.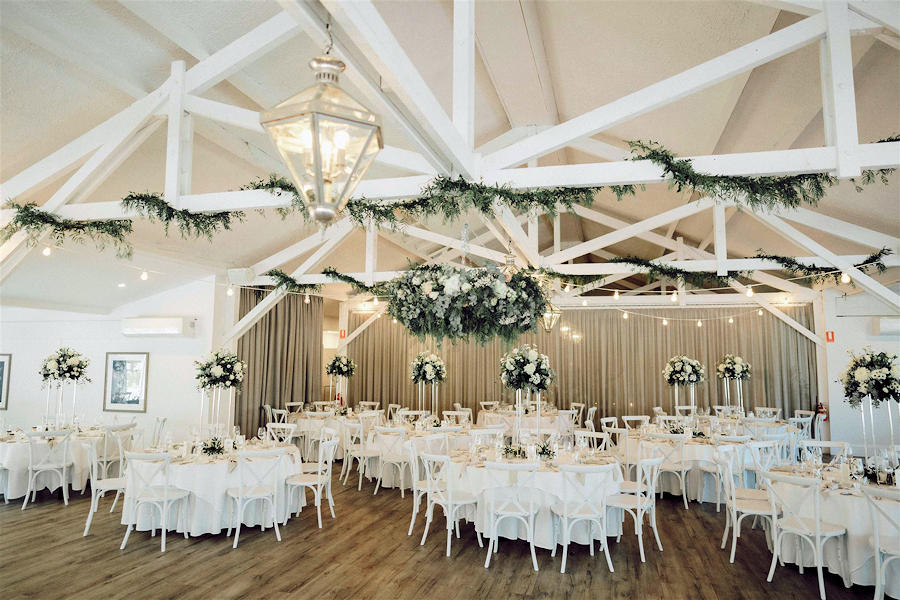 Our light-filled dining room is ideal for sit-down weddings of 100 to 350 guests. And our all-inclusive Hamptons Package caters for weddings of all sizes and styles. Our executive chef creates mouth-watering cuisine from locally sourced fresh produce, matched with delectable Yarra Valley wines.
Bramleigh Estate is the ideal venue to host an event for over 100 guests where style, service, and class are a priority. We host milestone birthdays, school formals, club dinners, corporate functions and other events.
Newlyweds of Bramleigh Estate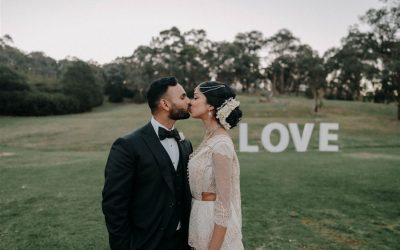 The Bramleigh Estate team is delighted to introduce Sandamini and Manula, who tied the knot at our Warrandyte Wedding Venue.
read more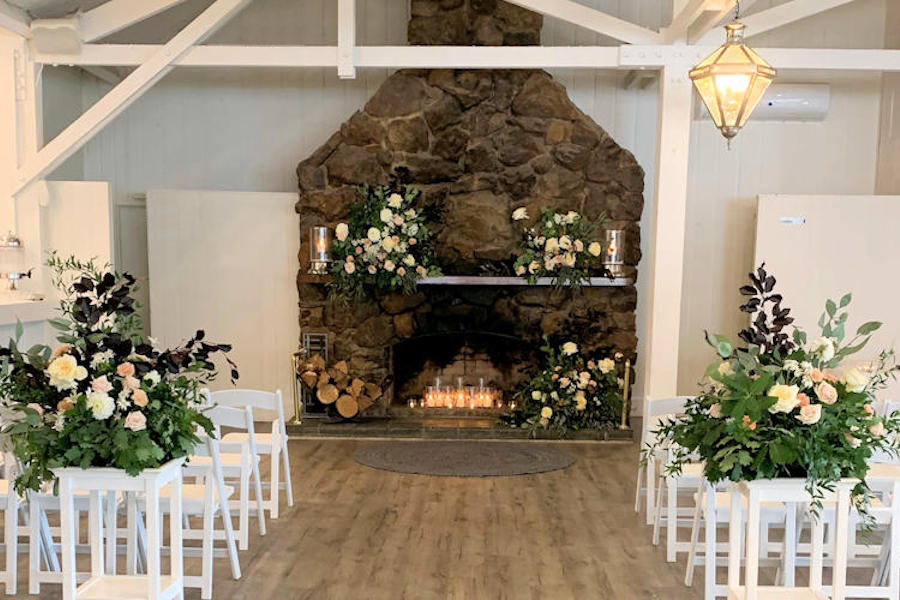 Don't let the weather outside deter you from holding your wedding on your perfect date. Bramleigh Estate has the ultimate in indoor wedding ceremony locations with our romantic stone fireplace backdrop.
Our luxurious Bridal Retreat is the perfect haven to relax and enjoy a moment of privacy during your wedding celebration. Enjoy beverages and canapés in comfort thanks to your personal bridal concierge.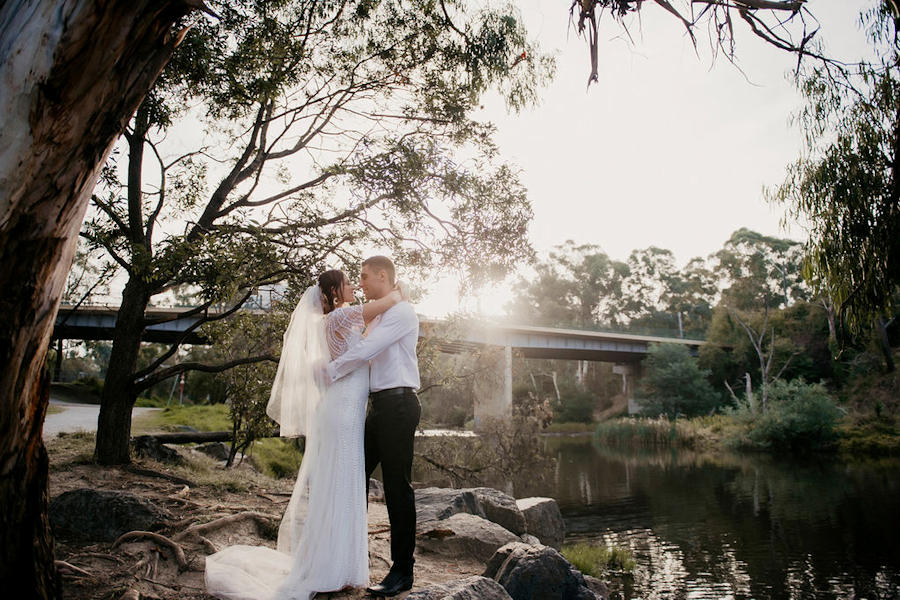 Bramleigh Estate is located in rustic Warrandyte, at the gateway to the Yarra Valley, 20 minutes northeast of Melbourne's CBD. We're just a stone's throw from idyllic Yarra River photoshoot locations, classy accommodation and classic churches.
Bramleigh Estate – the complete wedding venue
Bramleigh Estate offers a unique opportunity to host your ceremony, photoshoot and reception all within the one exclusive property.
Our stunning Hamptons-style wedding venue is your perfect wedding canvas. Boasting beautiful white-on-white table décor, exposed beams and soaring ceilings, it provides unlimited styling options. And our luxury wedding venue is exclusively yours to enjoy on your special day.
Let your imagination loose and your style flow, all with the support of your personal wedding coordinator.
Our experienced wedding specialists take pride in understanding each couple's individual needs. We ensure that perfection is delivered, with every detail taken care of.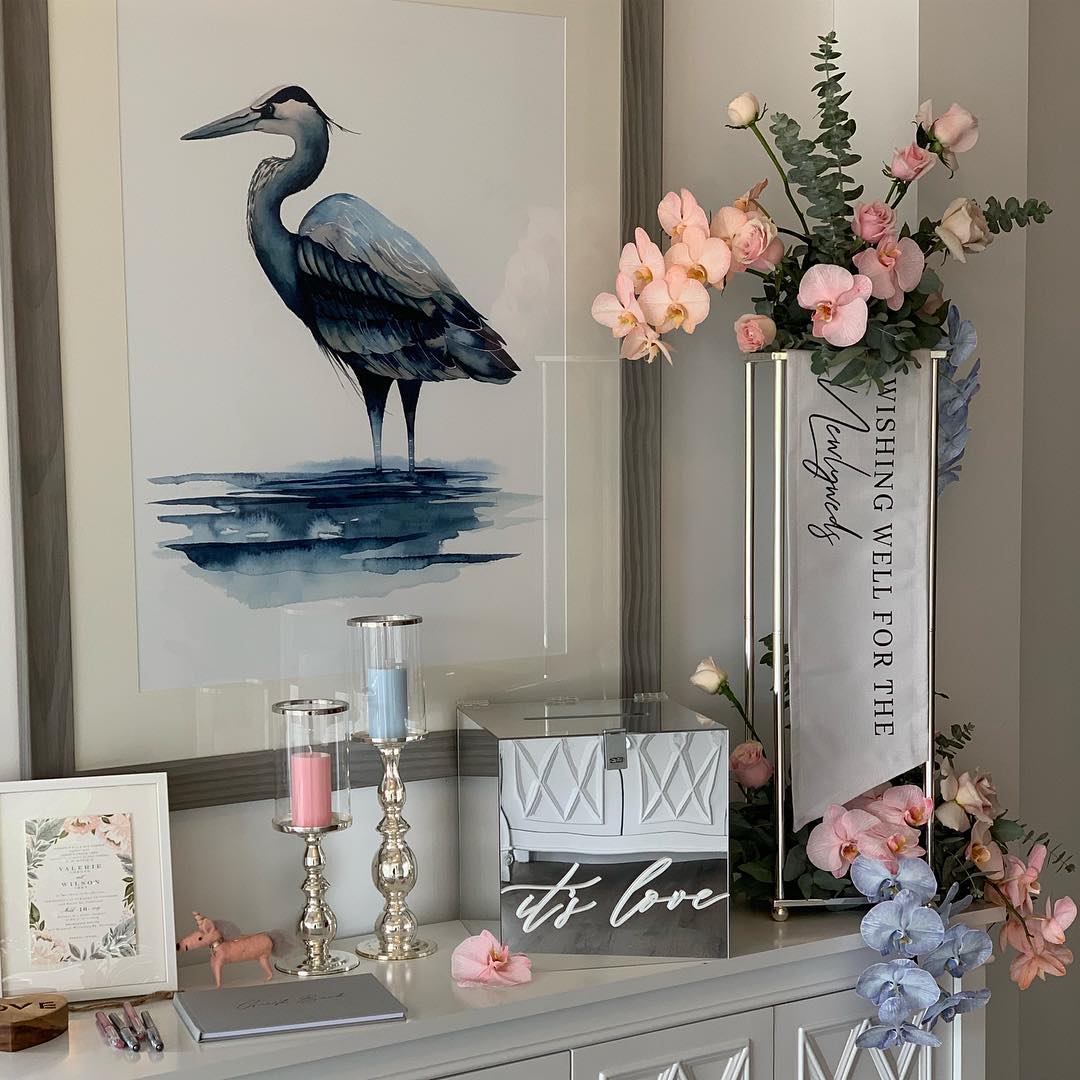 YOUR WEDDING DAY AT BRAMLEIGH ESTATE
Our timber deck provides a gorgeous outdoor setting for your complimentary wedding ceremony. Surrounded by soaring gum trees it provides the perfect backdrop to pledge your love.
And if the weather is not cooperating, Bramleigh Estate has the ultimate in indoor wedding ceremony locations in front of our magnificent stone fireplace.
Capture every moment of your special day with unlimited photographs on our private bushland property. And with the iconic Yarra River only a stone's throw away, there's an abundance of stunning locations to seek out those perfect moments.
⁠For busy bridal parties, our Bridal Retreat is the ideal space to rest tired feet, touch up, and take a moment to relax. With your personal bridal concierge on hand, nothing is ever too much trouble.
At your wedding reception enjoy a mouth-watering selection of fresh, local cuisine. Our chef-prepared gourmet menu offers exquisitely presented canapés and three-course meals. Your guests will enjoy some of the finest dining in the industry, served directly to their table.
And with our attentive staff at hand, your family and friends can relax as they eat, drink and dance the night away.
FIND OUT MORE
You'll be pleasantly surprised at all the wonderful inclusions in our Hamptons Wedding Package. Contact one of our friendly wedding experts today to book a private tour of the award-winning Bramleigh Estate. We look forward to showing you how our luxury wedding venue will make your special day unforgettable.