Executive Chef Chandra and his team's mouth-watering fresh, local cuisine recently helped Bramleigh Estate win Best Wedding Caterer at the independently judged 2022 Victoria & Tasmania Restaurant & Catering Awards for Excellence.
How long have you been a Chef?
This is my nineteenth year as a Chef but I've been working in the industry for over 20 years. I began in 2003 as an Operational Trainee in a food and beverage department as a part of a final year bachelor's degree training program. Then in 2004 I stepped into the culinary world as a Commis Chef in a five-star hotel. I was elevated through the ranks to finally become the Executive Chef of a five-star luxury resort in India after 14 years in the industry. I've spent the last six years in Australia, holding the positions of Sous Chef, Exec Sous, Head Chef and finally Executive Chef.
What do you love about being a Chef?
One of my favourite aspects of being a chef is having the opportunity to understand different cultures through their cuisines. It gives you room to get creative. Plus it makes it easier to adapt and apply the best possible cooking methods, flavours and presentation styles to create fascinating dishes that can become the highlight of someone's day. The endless spectrum of creating culinary delights is probably what has kept me driven and motivated to succeed in this role.
And why were you drawn to Bramleigh?
As a premium, multi-award-winning wedding venue, Bramleigh ticks all the boxes when it comes to weddings. The beautiful interior, stylish décor and the fantastic staff, led by visionary owner Mary-Anne Lowe, made it easy to want to be a part of the team.
Had you worked in a wedding venue before?
Yes, throughout my career as a budding chef, I have had many opportunities to cater for large-scale weddings in luxury hotels. I was also a Banquet Chef in two luxury five-star venues at different times in my career, one of them being the Ritz-Carlton's first venture in India. These high-end venues had numerous large-scale weddings which were also massive events in an operational sense. These experiences groomed me on the important aspects of delivering to guest's expectations, organising, planning, delegating and executing.
What is a favourite meal you love to cook?
I do have a few favourites that change over time as I continue to discover new ingredients or cooking methods. At the moment I'm particularly enjoying cooking a somewhat ignored yet tricky meat cut – lamb shanks. I'm experimenting with Marsala gravy braised lamb shanks, slow cooked for almost 2.5hrs to a succulent and fall-off-the-bone moist texture. I play with complementing flavours of wild mushroom puree or roast beet puree or a caramelised celeriac mash. These combinations make the dish an absolute winner whenever served.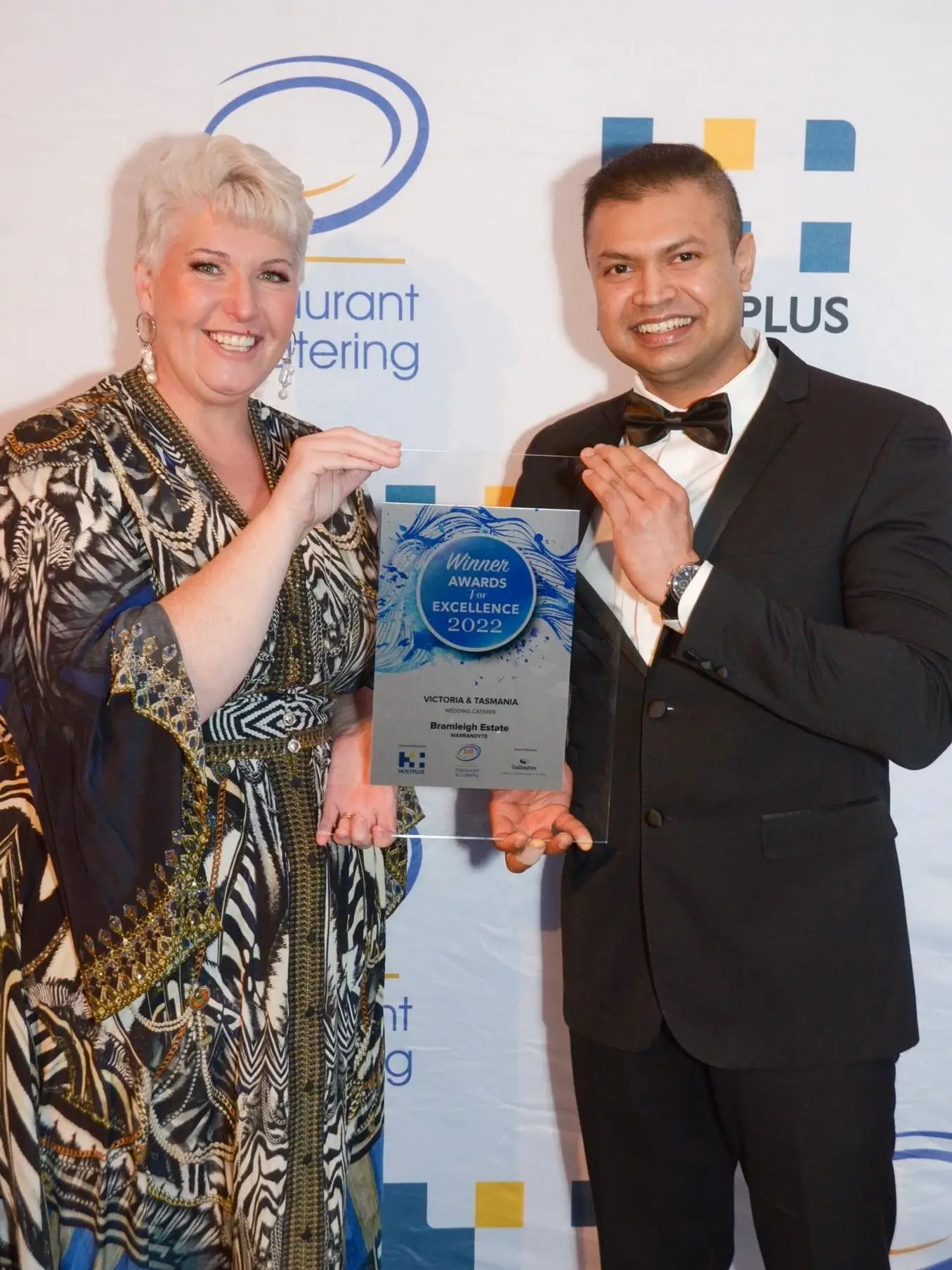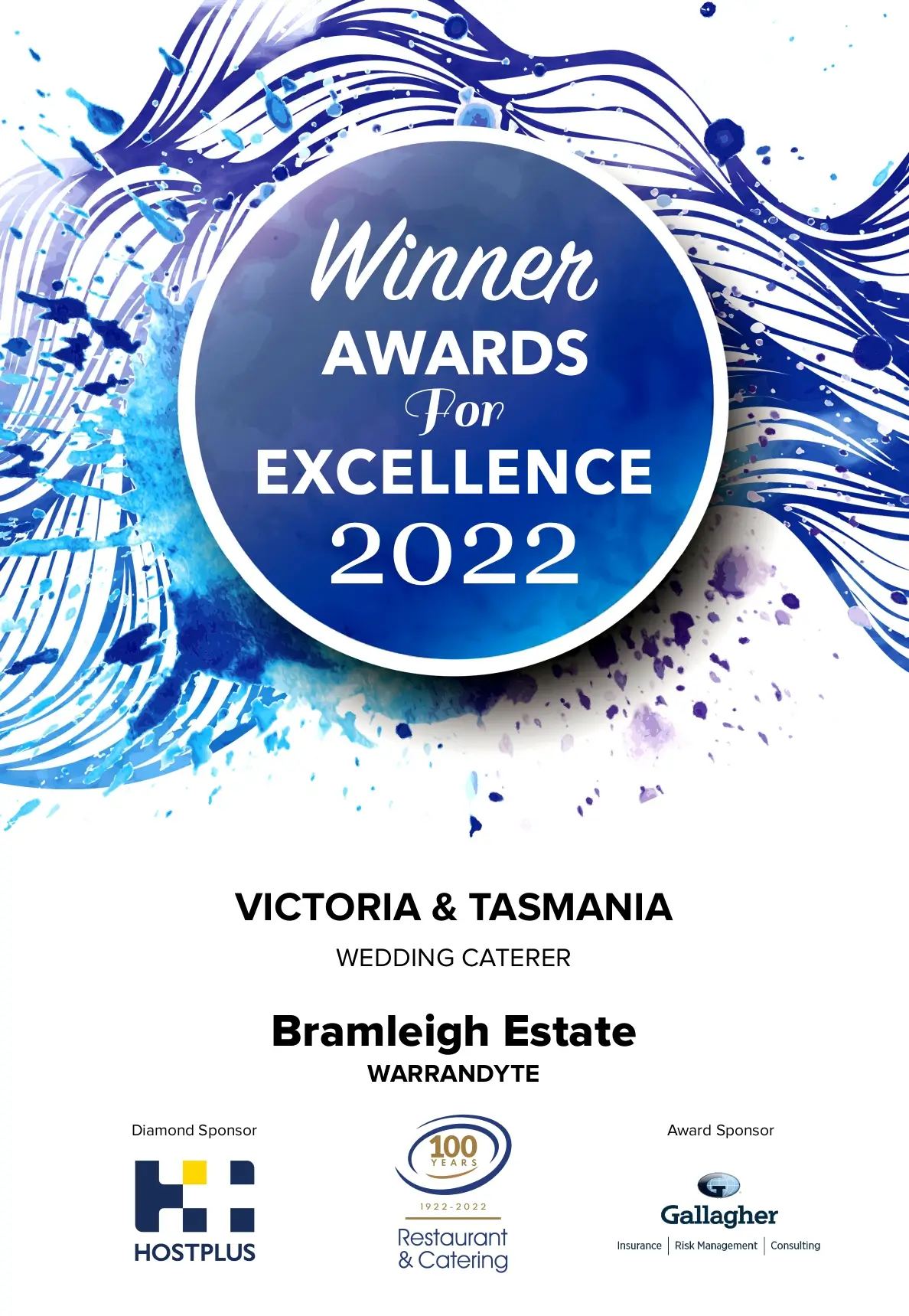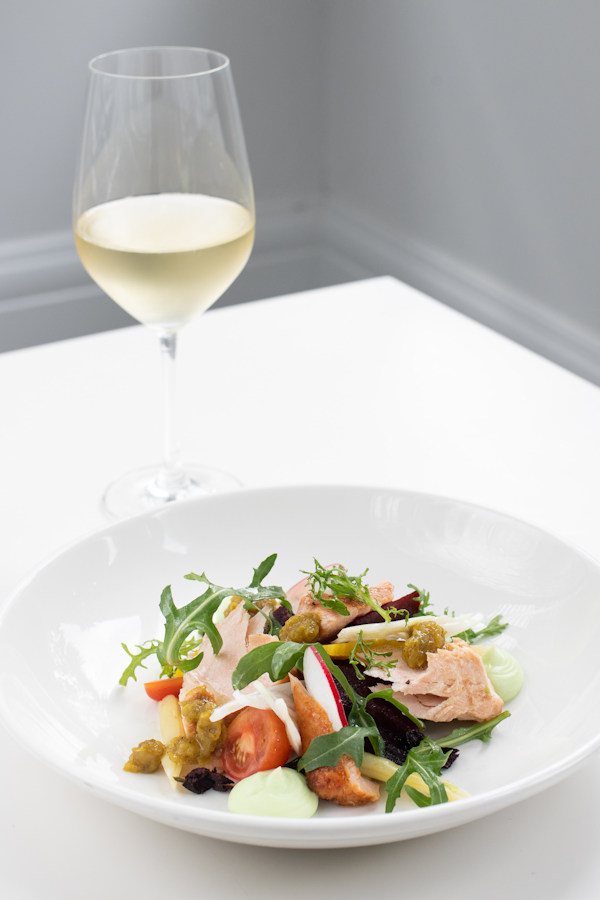 What is your favourite dessert?
I enjoy dark chocolate, especially the bitter aftertaste that comes with it. My favourite is a dark chocolate molten lava cake with a knob of whiskey caramel ice cream and lavender berry compote.  The combination of warm, almost oozing, dark chocolate cake, with a hint of whisky and the sweet and sour berry combo brings a smile to my face every time.
How does preparing and managing a wedding menu differ to a restaurant?
Our wedding documents give you all the info you need to run the show beforehand, which eliminates a lot of unknowns.
You know in advance the important details such as guest numbers, dietaries, menu and timings. And this helps you plan your orderings, get the right team in place, organise the logistics needed and prepare the mise-en-place leading up to the day. On the day itself you can concentrate on delegating responsibilities and cooking and presenting meals in the allotted time.
As a wedding Chef, you can showcase your skills over a number of courses usually including pre-dinner, entrée, mains, sides and dessert. In just one event, you have the opportunity to impress your guests across multiple dishes. And all with a Chef's luxury of the time to carefully pre-plan.
In contrast, for a restaurant menu a Chef lists his best options for entrees, mains, sides and desserts. Each dish must include both careful consideration of the cost incurred in preparation, and the possible revenue generated by selling the dish. And there is a huge amount of ambiguity on the numbers of diners he needs to prepare for. The menu generally allows the guest to choose one or two dishes, but the preparations for all the items listed on the menu still need to be made in case someone requests a particular dish.
Any unsold preps can be held only for a certain number of days, and so must be used elsewhere or offered as a special at discounted prices. Or occasionally thrown out as they pass the best use by time span.
These are some of the factors that give wedding and function venues an upper hand over restaurants.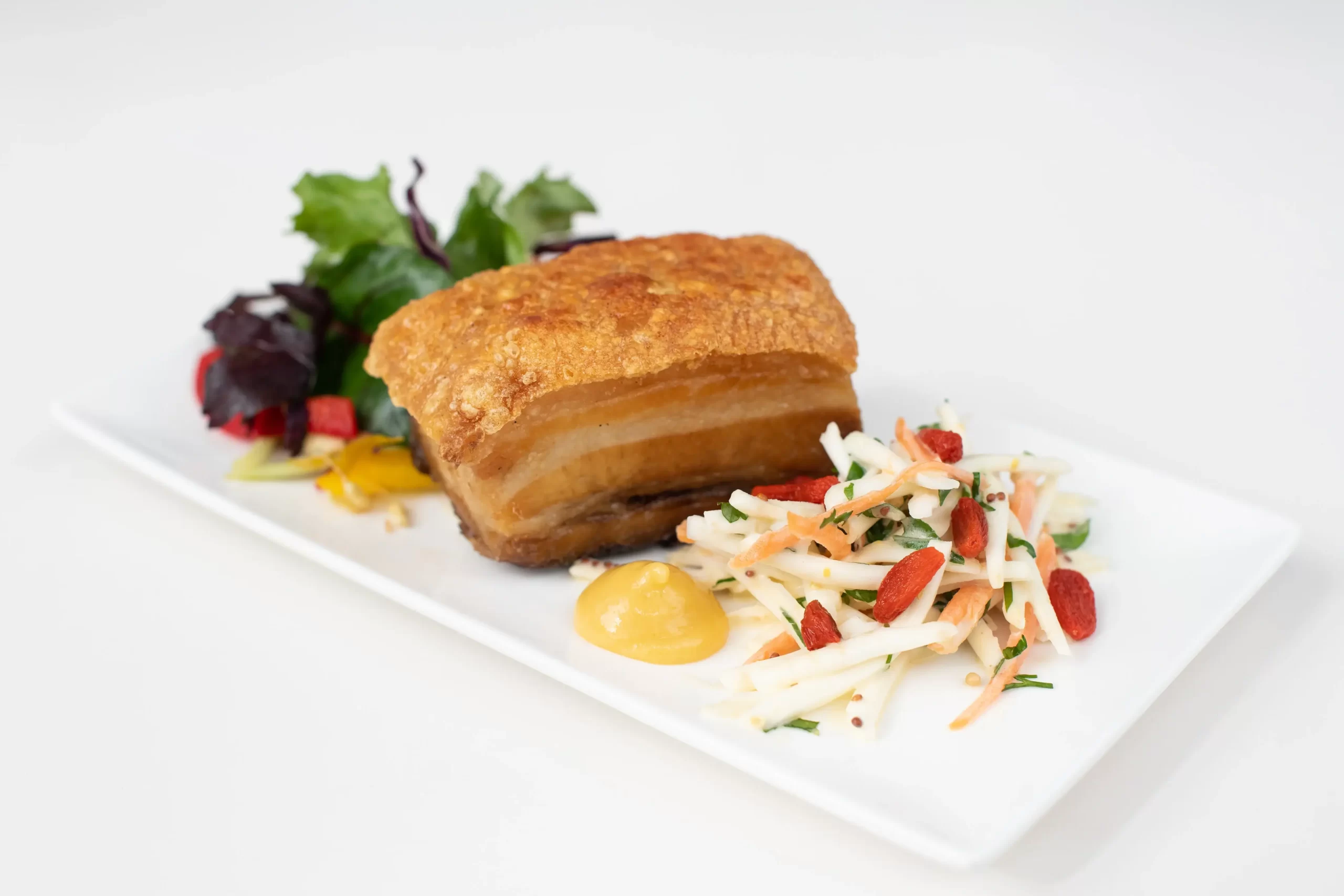 What are your biggest challenges working at Bramleigh?
One major post-COVID challenge faced across all hospitality sectors is the vacuum created by a lack of lower skilled staff. Kitchen hands, casual chefs and front of house staff are hard to come by. Adding to this is the fact that Bramleigh Estate is not easy to access via public transport so we have to rely on staff who can drive to work. This means that we must depend heavily on the local neighbourhood to fill in our staff requirements. And this sometimes excludes a wider pool of workers who may be more genuinely interested in hospitality.
What advice do you have for aspiring chefs?
First and foremost an aspiring chef needs to have the right attitude. You must have an attitude to learn as it's a hands-on job where most of your skills are attained from the surrounding chefs imparting them.
Respect, courtesy and gratitude follow attitude. A mentor chef passes on his tricks and knowledge without expecting anything in return on a personal front. So gestures such as these can soften the hardest of chefs to share their trade secrets.
Enthusiasm, punctuality and acknowledgement when a blunder is made are also important. Stepping into the culinary world, one encounters various levels, roles and tasks which are all going to shape the kind of chef one wants to be. Enthusiasm will make the role easier to learn and enjoy. Punctuality and adhere to the timings of shifts as well as tasks to be completed are important, as these will ensure how the operation will run. And lastly, while being groomed it's easy to commit blunders. If the blunder is unintended and owned up to quickly, you'll learn from it and ensure not to repeat it. This builds trust and will eventually make it easier to be trained, to be relied on and to have tasks assigned to you.
What characteristics do you need to be a sound head chef?
1. Strong people management skills
As a leader of the culinary operation, a Head Chef leads a team of members from different backgrounds, skill sets, personalities etc. The best Head Chefs must be able to get the best out of the options at hand.
2. Great cooking skills and ability to adapt to new approaches and trends
It's an ever-evolving world, with new approaches to existing styles, new ingredients and new combinations constantly emerging. A Head Chef should have a bankable knowledge to fall back on when you're required to get hands-on and show the team how a job needs to be done. You must understand seasonal produce, quality supplies and new trends that can be adapted in your kitchen.
3. Budgeting and record keeping of hygiene practices
Thorough knowledge of costings and menu planning helps achieve desired budget targets. It's also vital to ensuring the team follows up-to-date hygiene practices and records them to ensure safe and quality food is produced by every member in the team.
4. Ability to work under pressure
Being a Head Chef is mentally exhausting at times, so it's important to keep in mind that how you react to and manage stress will eventually be shadowed by the junior members. The team feels assured and performs better when they know the chef is always in control of things.
5. Be open to change
It's an ever-changing world, with new dietary habits, customised meal preferences, food allergies, food intolerances and cultural requirements. As a Head Chef it's important to have the skills and culinary database available to find suitable substitutes or have options to modify as and when one can. A little flexibility goes a long way in delivering to a wide range of guests whilst still keeping focussed on the most important reason for being a chef – to provide a delightful meal experience irrespective of any challenges.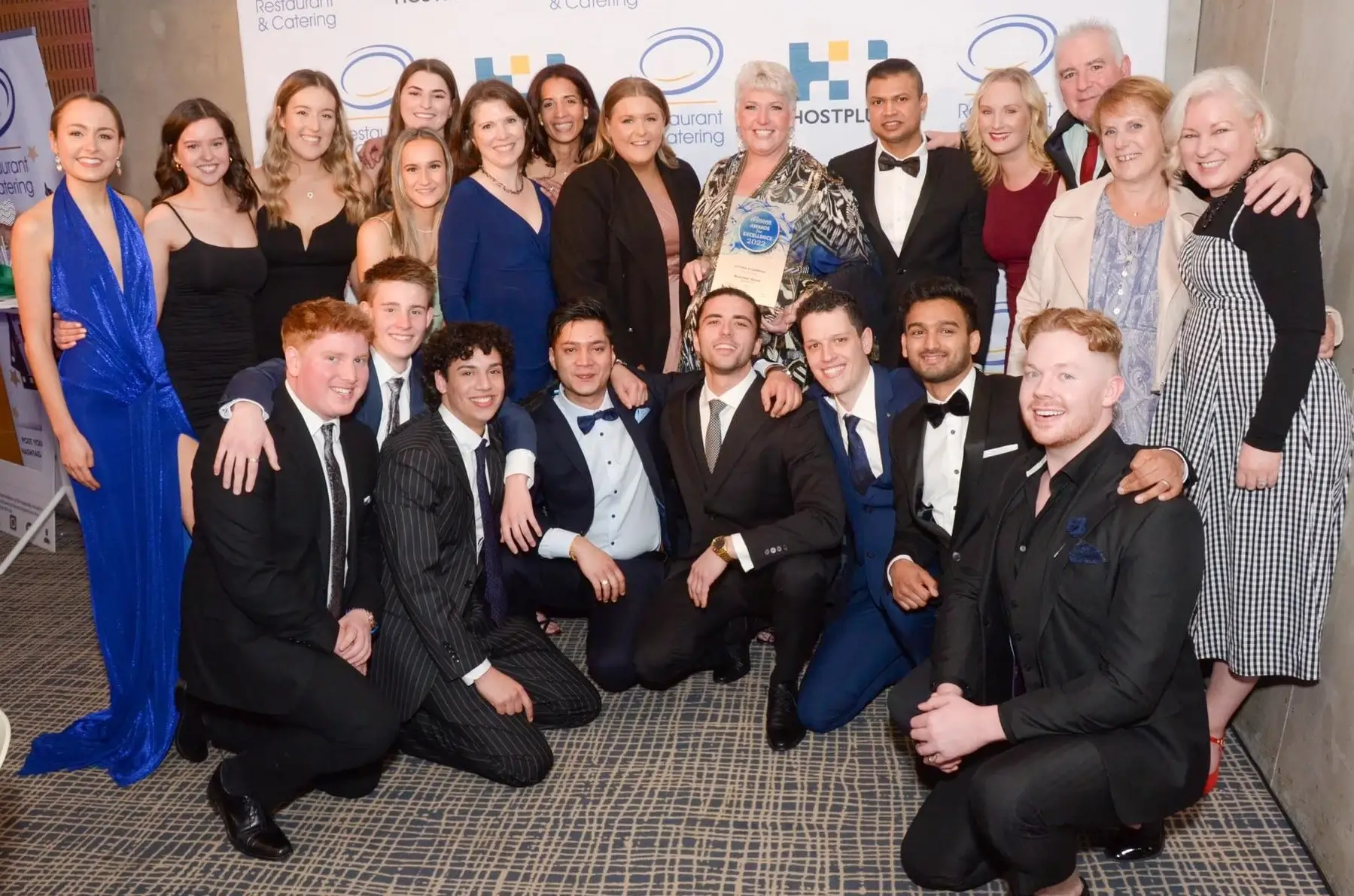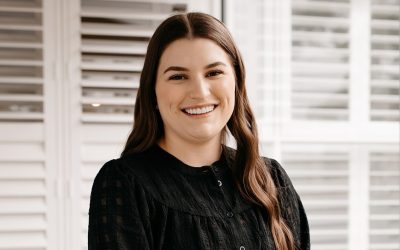 Meet Katelyn, one of our talented wedding coordination team members with a wealth of wedding related experience.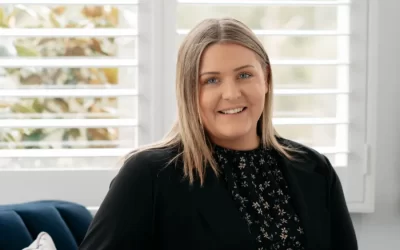 If you've held a wedding at Bramleigh Estate you've probably met our brilliant wedding and events coordinator Sheridan Lett.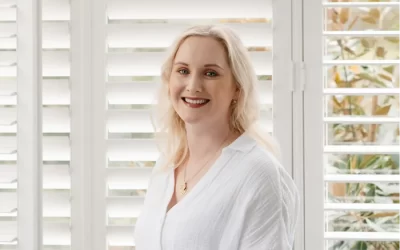 With her positive, can-do attitude and wealth of knowledge about all things wedding related, especially after recently being married herself, Bramleigh simply wouldn't be the same without her!