Meet Katelyn, one of our talented wedding coordination team members.
Even though she's the newest member of our busy coordination team, Katelyn has a wealth of experience with all things wedding related.
Katelyn began her journey with Bramleigh Estate as a Front of House staff member where she has worked with numerous couples as a VIP Host and senior wait staff member. It wasn't long before her talent and passion were recognised and we invited Katelyn to join us in our office team.
We recently sat down with Katelyn to find out more about her role and her interests outside of the wedding industry.
What is your role at Bramleigh Estate?
I am one of our Wedding and Event Coordinators. I help couples throughout their wedding planning process and assist them in bringing their dream wedding to life.
My day-to-day tasks could include anything from helping a couple plan the timing of their wedding day, compiling a list of guest dietary requirements for chef or ensuring that our dining room décor is set exactly as planned on a couple's special day. Every day is varied and exciting and I get a real buzz out of seeing my couples get to enjoy their sometimes many years of wedding planning coming to life!  
I have previously spent a few years working with our operations team as a VIP Host. A VIP Host looks after the couple on their wedding day to ensure they feel supported through and that everything run smoothly for them. The role has given me loads of knowledge on both the best wedding day ideas and the not-so-good ideas to avoid!
What do you love about your role?
I absolutely love having the privilege of being able to witness a couple's wedding process from start to finish. It's exciting to follow a wedding all the way through from being a blank slate to a fully decorated event that all guests can enjoy. It's also interesting to see how differently each couple chooses to celebrate their special day, with their own cultures and traditions – every wedding is unique. My favourite part is always the traditional dancing!
What do you find most difficult when coordinating weddings?
The most difficult part of planning weddings is handling last-minute changes. Life happens and there's always changes, it just means our coordination team needs to have top notch time management and communication skills to ensure operations and the kitchen team are in the loop at all times.
Our coordination, operations and kitchen teams also have weekly operations meetings together to ensure that the finer points around the running of each wedding are discussed as it's super important to us that absolutely every detail is taken care of for our couples on their special day.
What are your hobbies and interests outside of the events industry?
Outside of the events industry I was a dancer for over 15 years and am trained in styles such as ballet, tap, jazz, contemporary and hip hop.
Or you'll often find me out on a walk or playing with my new puppy, Benji. He's a cheeky little Corgi that keeps me on my toes and is forever chewing things.
I also love spending time with friends and going out to eat – my favourite is pizza or pasta – as well as going to concerts and festivals.
If you could plan a wedding for a celebrity (dead or alive) who would it be?
Ryan Reynolds! I'd love to plan his wedding to me. Haha.
If you were getting married what would your aisle song be?
Probably 'Speechless' by Dan and Shay – it's one of my all time favourite songs.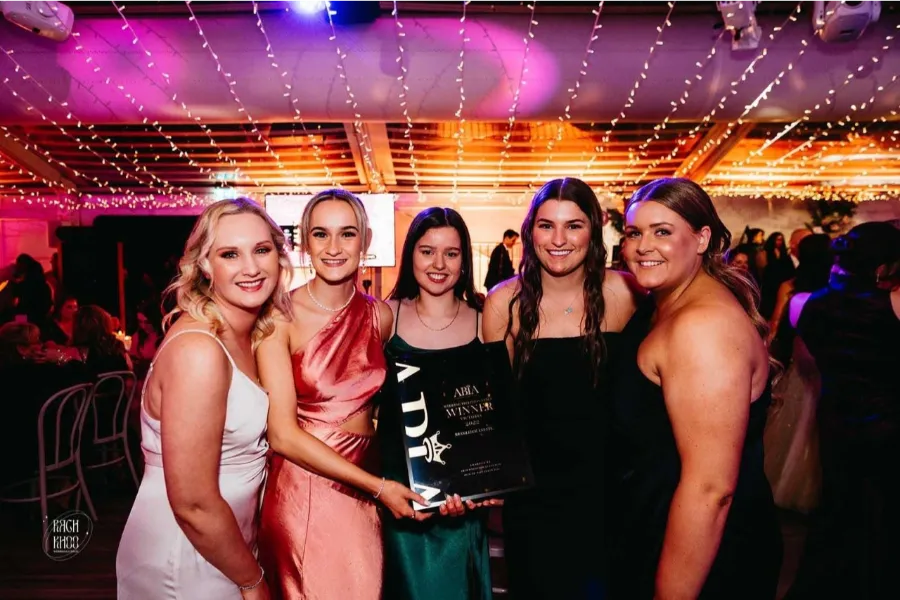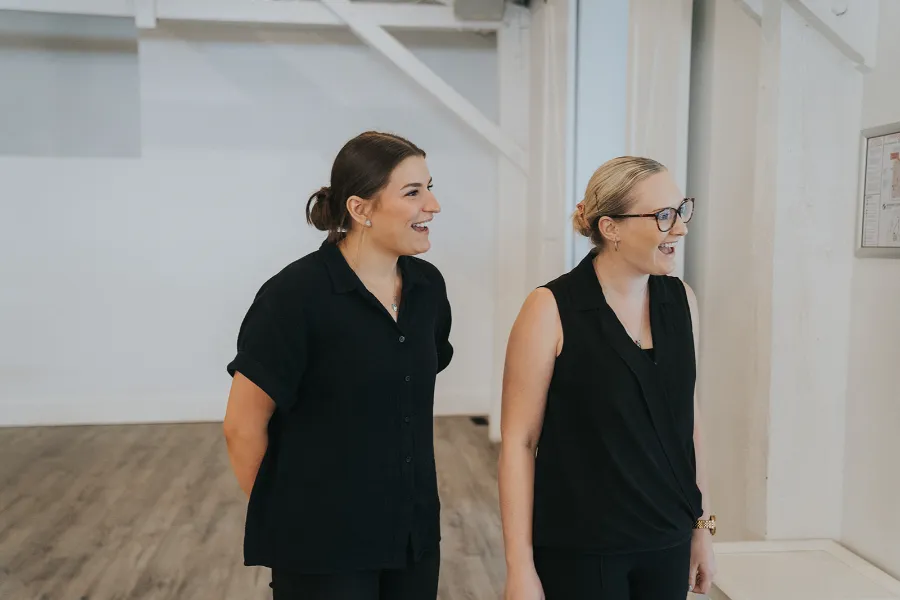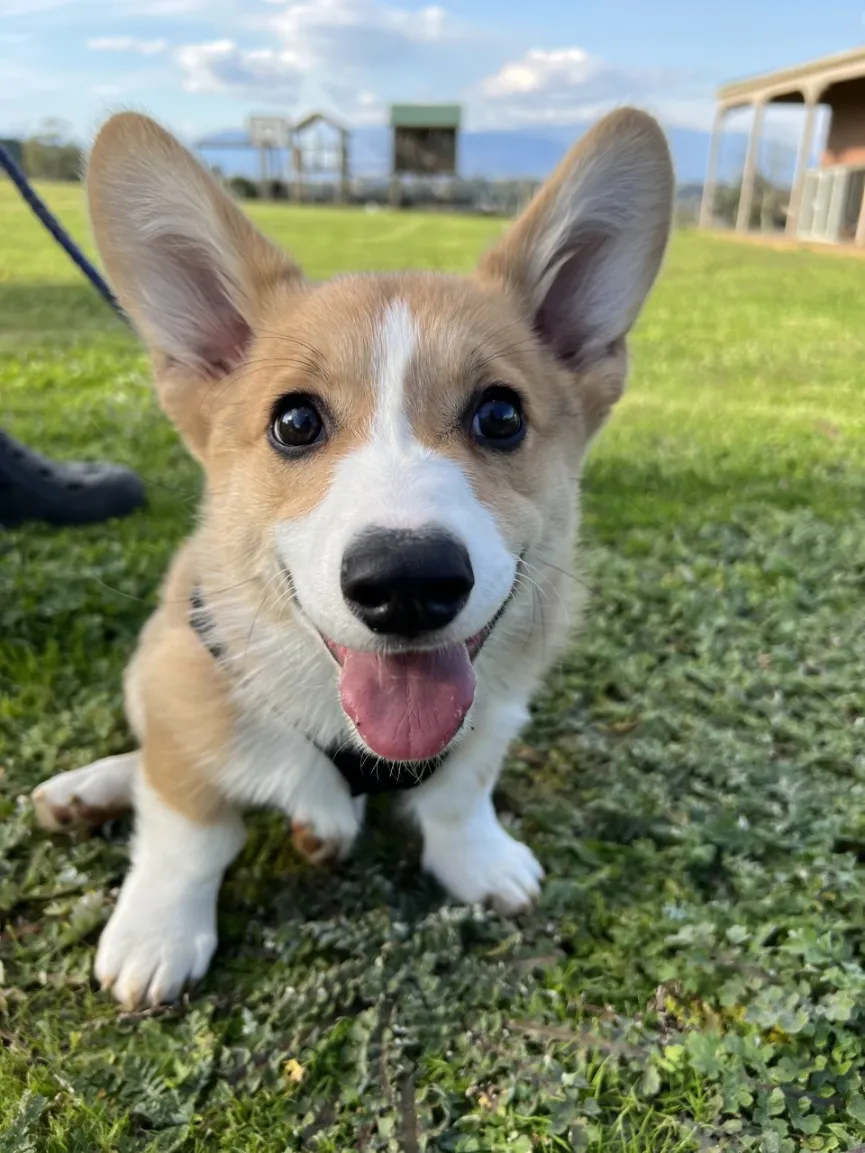 Find out more…
Download our all-inclusive Hamptons wedding package or contact our sales team today to schedule a private tour of our award winning venue.
You May Also Like…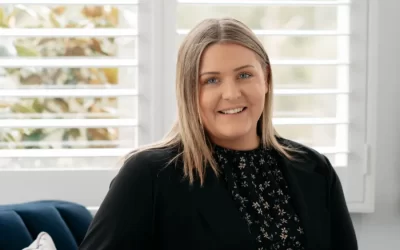 If you've held a wedding at Bramleigh Estate you've probably met our brilliant wedding and events coordinator Sheridan Lett.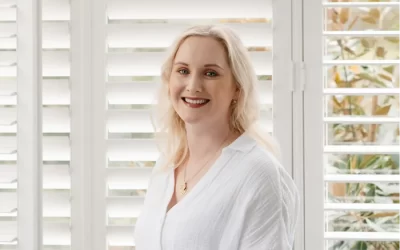 With her positive, can-do attitude and wealth of knowledge about all things wedding related, especially after recently being married herself, Bramleigh simply wouldn't be the same without her!
Executive Chef Chandra helped Bramleigh Estate win Best Wedding Caterer at the 2022 Victoria & Tasmania Restaurant & Catering Awards for Excellence.