While Chinese weddings differ from westernised ceremonies, they are among the most popular with Chinese wedding venues across Melbourne. Often quiet and intimate events that focus on respecting your new family, past and present, Chinese weddings incorporate a range of traditions not seen in western weddings. This is why, when looking for Chinese wedding venues in Melbourne, it's important to ensure that your chosen space can accommodate all your cultural traditions.
Chinese Tea Ceremony
Traditional tea ceremonies are often held right after the wedding or the following day. These ceremonies see newlyweds pouring tea with either two lotus seeds or red dates to the groom's family. 
The groom's family will be served in order from the parents, progressing from oldest to youngest. Then, after everyone has taken a sip of their tea, they offer the couple a red envelope with money or jewellery inside.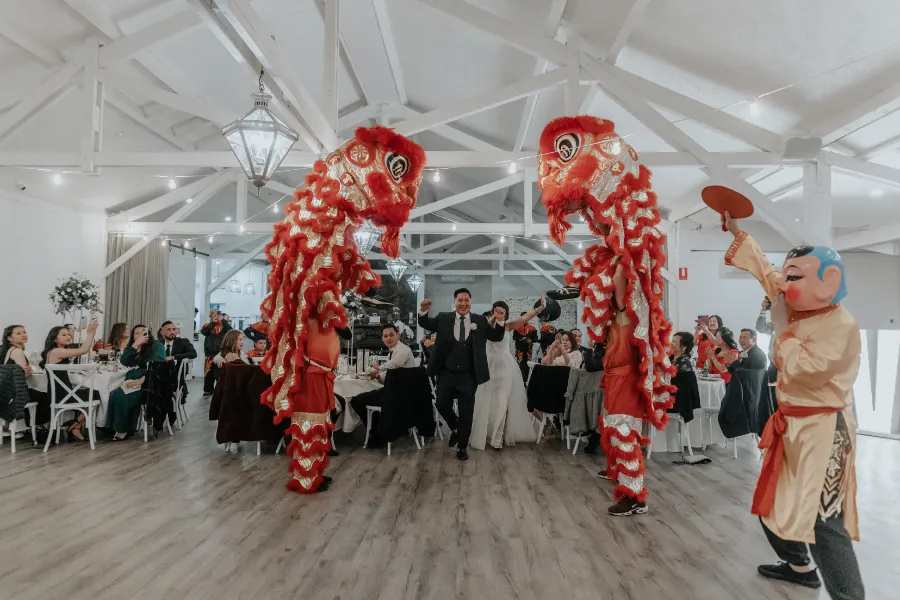 Chinese Wedding Banquet
In traditional Chinese weddings, the bride and groom's family will host separate wedding feasts. More modern ceremonies will instead have families come together to host a bright and colourful banquet, serving between five and ten courses filled with highly symbolic foods. However, even Chinese weddings that are more western in appearance and traditions will still retain the banquet feast out of respect for their family. 
Chinese Wedding Photo Albums
Unlike western weddings, modern Chinese weddings prepare their wedding photos before their ceremony. These photos are usually taken across various locations or popular landmarks and presented in an album at their banquet for guests to enjoy. Some newlyweds also choose to have pictures taken throughout the ceremony, but this depends on the individual couple. 
Bridal Outfit Changes
Chinese brides get to wear several wedding dresses throughout their ceremony and reception. A bride is expected to change a handful of times throughout their wedding day, mainly throughout the banquet. These outfits often include a traditional qipao or modern white wedding dress followed by two or more other gowns.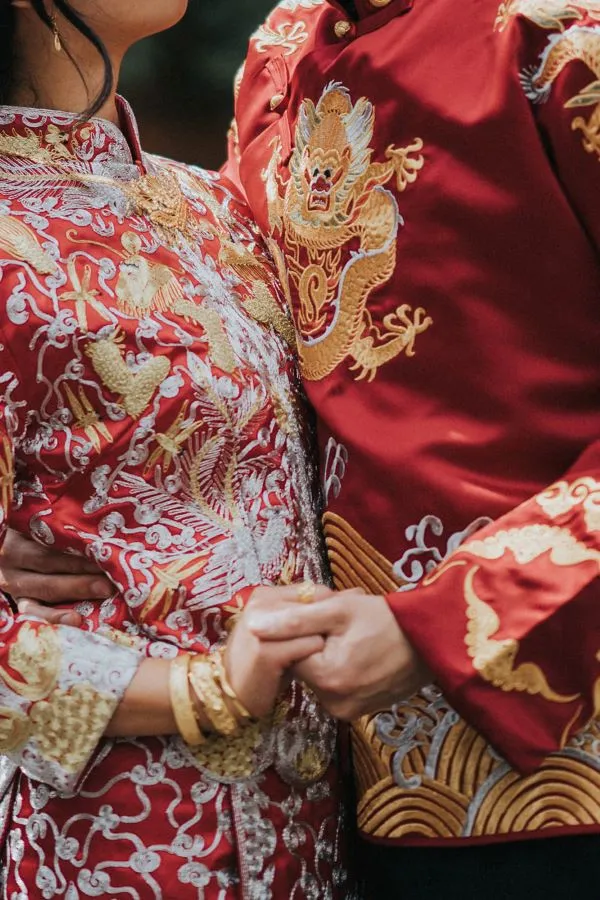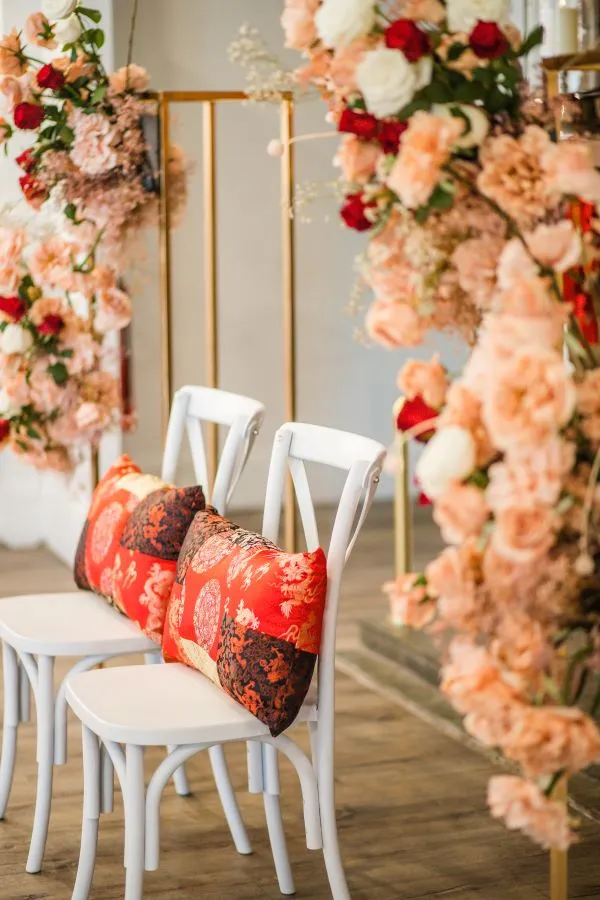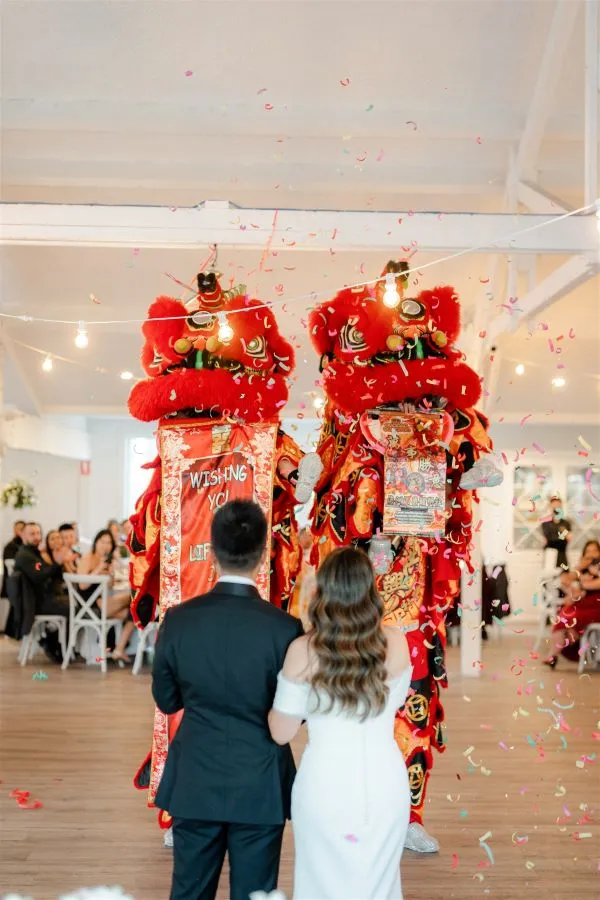 Gorgeous Chinese Weddings at Bramleigh Estate
Whether you're looking to hold a traditional tea ceremony to honour your ancestors or decorate your reception area in red and gold, we can help. Our wedding specialists at Bramleigh Estate are here to make your traditional Chinese wedding an unforgettable and stress-free celebration. 
With a stunning outdoor ceremony location and a stylish Chinese wedding venue space, we can help create an unforgettable day that combines modern luxury with your important Chinese cultural traditions.
Contact our team at Bramleigh Estate to book an inspection of our award-winning venue today.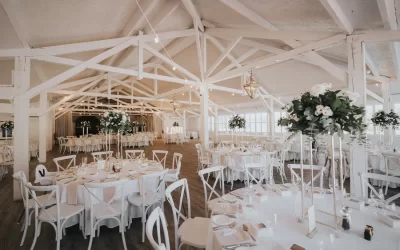 Congratulations! You're engaged and with your long guest list it's time to start looking for your perfect large wedding venue in Melbourne! Here's what to consider to also keep that intimate wedding feeling you've been looking for.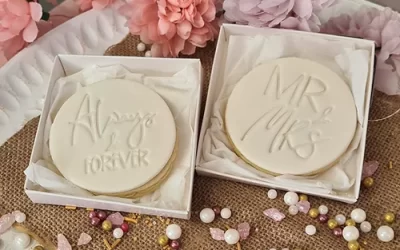 To make sure that your wedding is truly unforgettable, a stylish bonbonniere is the perfect finishing detail that will take your wedding from great to exceptional. Read on to discover our favourite thoughtful and creative wedding bonbonniere ideas.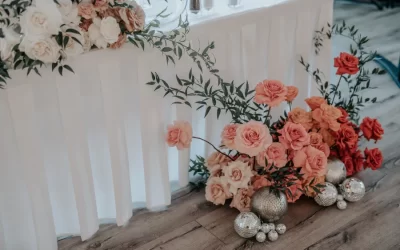 Whether you've been dreaming about your wedding since childhood or just started thinking about what your dream wedding looks like, we've got some inspiration to ensure your big day is perfect.