Discover Rustic Wedding Venues Near Melbourne
Step away from the hectic pace of the city, and immerse yourself in the beauty of the Yarra Valley. Conveniently located 30 kilometres from Melbourne's CBD, our Warrandyte Reserve location is a beautiful and calming escape from the hustle and bustle of city living. Choose a relaxed atmosphere and calming environment for your special day, and tie the knot at a truly incomparable rustic venue.
Whether you're choosing to host your wedding in the summer or in the winter, our stunning indoor and outdoor amenities offer you a unique and magical experience.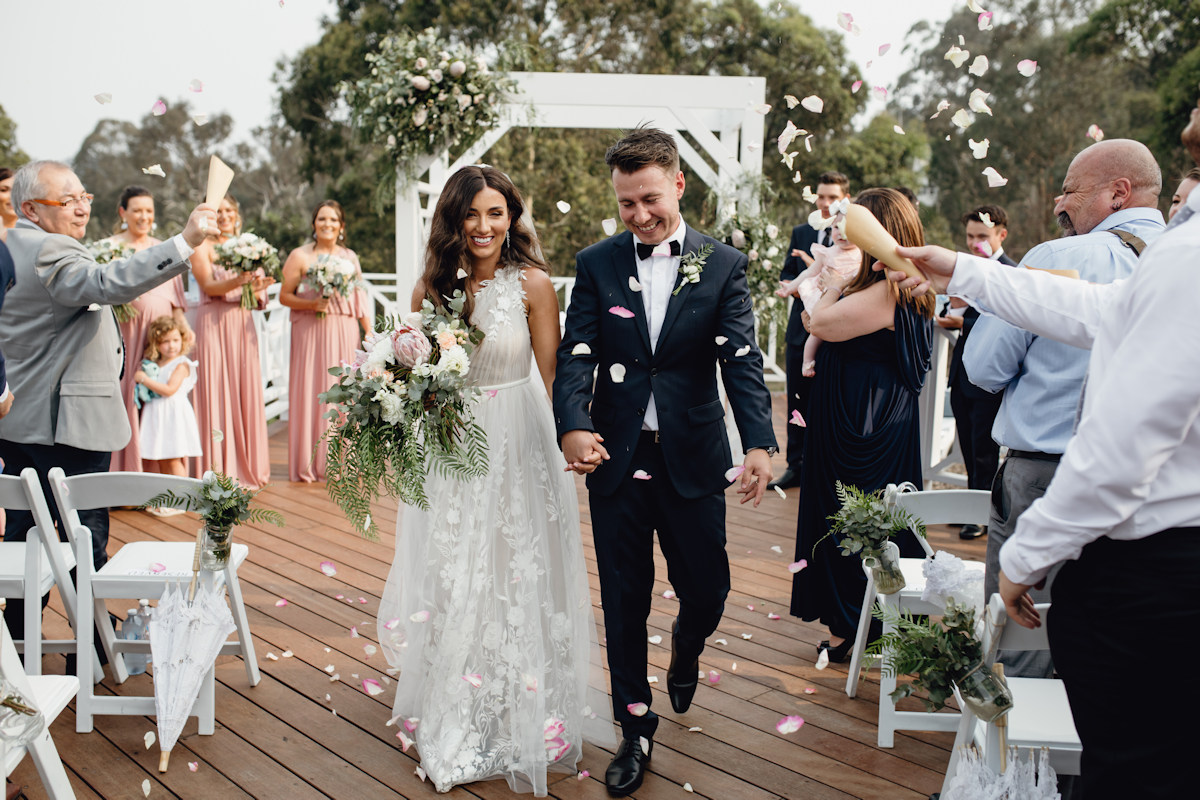 Choose Comfort and Elegance with a Rustic Wedding
Choose calming comfort in the great outdoors for your special day, with a wonderfully curated rustic wedding. Marrying the beauty of a natural setting with an elegant and sophisticated feel, rustic weddings are the perfect way to indulge in the romance of your wedding day while maintaining a relaxing and casual atmosphere.
Opt for soothing natural sounds and the tranquil mood of Bramleigh Estate's 10-acre property. Featuring a beautiful timber ceremony deck, complete with a decorative wedding arbour and white Americana chairs to seat 100 guests, our location on the Warrandyte Reserve provides beautiful scenery for your upcoming celebrations.
And if you're looking to host your wedding ceremony indoors, you can relish in the comforting ambience of our rustic stone fireplace – perfect for an intimate event with family and friends.
The Beauty of a Rustic Wedding Venue
A rustic wedding is the perfect way to escape the city. A seamless combination of wedding elegance and relaxed flexibility, rustic weddings give you the chance to create a laidback and serene atmosphere – perfect for creating that intimate feel!
Understated yet chic, these weddings are also a great way to inject your own personality into your venue space. Adaptable and versatile, craft the perfect celebration at a beautifully rustic wedding venue like Bramleigh Estate. Our expansive dining room boasts beautiful white-on-white table décor, exposed beams and soaring ceilings and provides unlimited styling opportunities. And with a myriad of stunning photo locations throughout our property, you can rest assured that you'll have something beautiful to remember your special day by.
At Bramleigh Estate we understand the importance of celebrating with your loved ones on your special day. We offer an intimate setting in the natural beauty of the Yarra Valley, with a gorgeous rustic venue and reception room that can seat from 100 to 350 guests.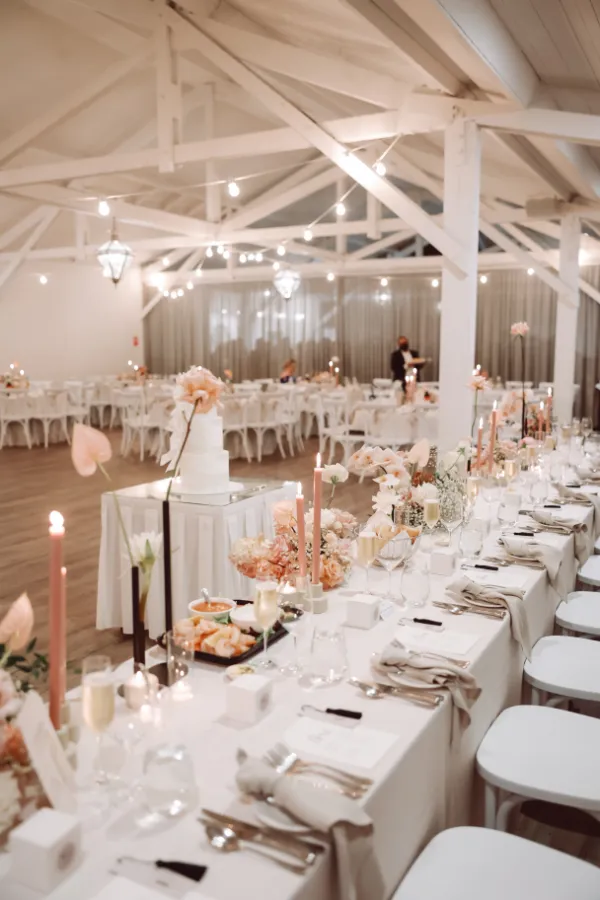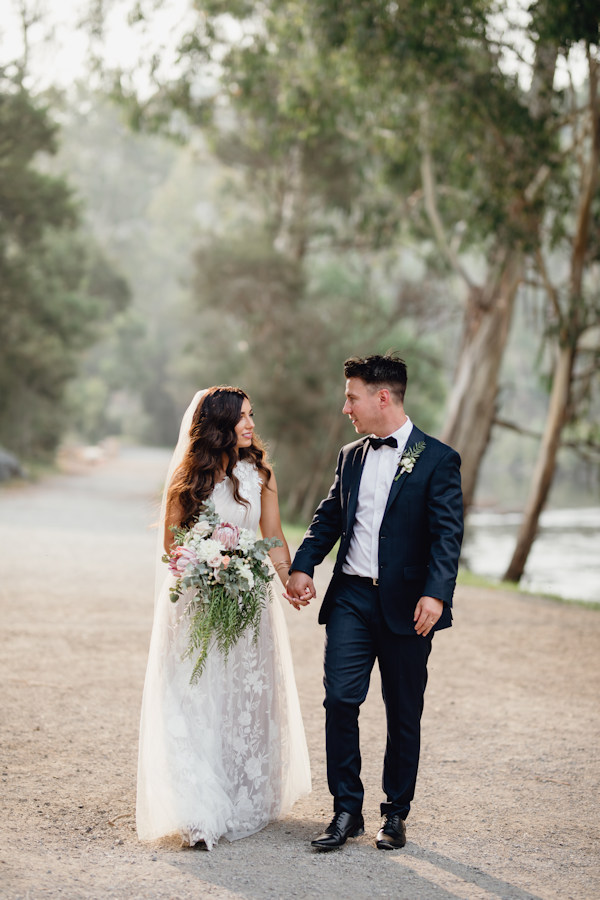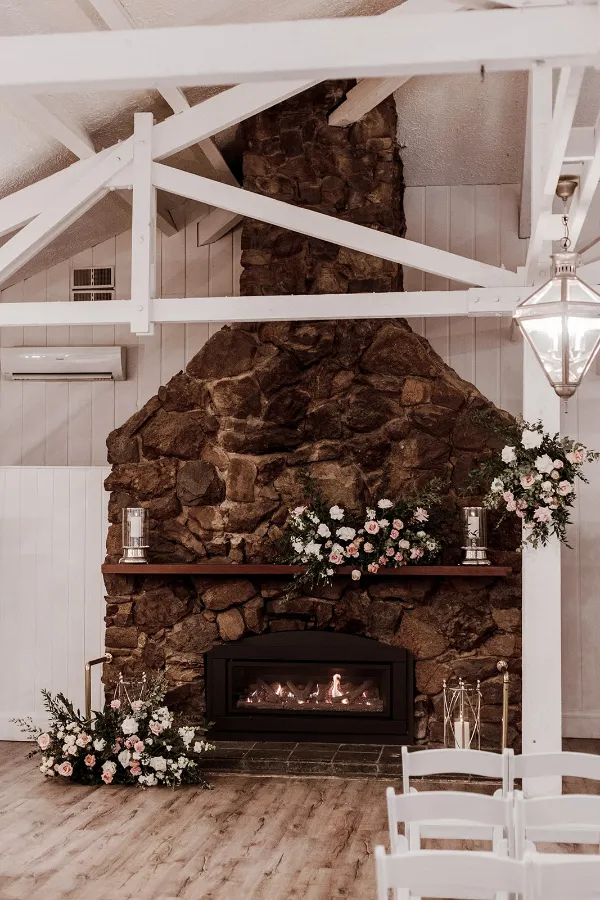 Discover Bramleigh Estate's Stunning Packages for a Truly Incomparable Experience
When it comes to organising the perfect wedding, we understand that there are a lot of wheels in motion. That's why we've handcrafted a comprehensive wedding package for you, so you can get back to what's important.
Discover our Hamptons wedding package today, including a complementary ceremony, as well as a Bridal Retreat and support from a team of professional wedding specialists, you can trust us to make your most beautiful visions come true.
For a truly intimate celebration of your love in an unparalleled location, reach out to us today to organise a private tour of our exclusive rustic property.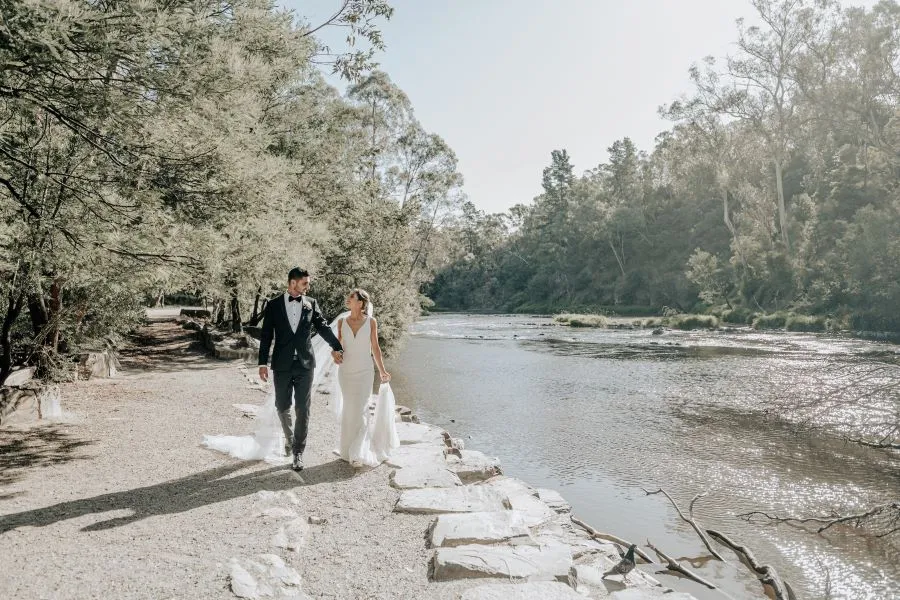 Your luxury rustic wedding starts here