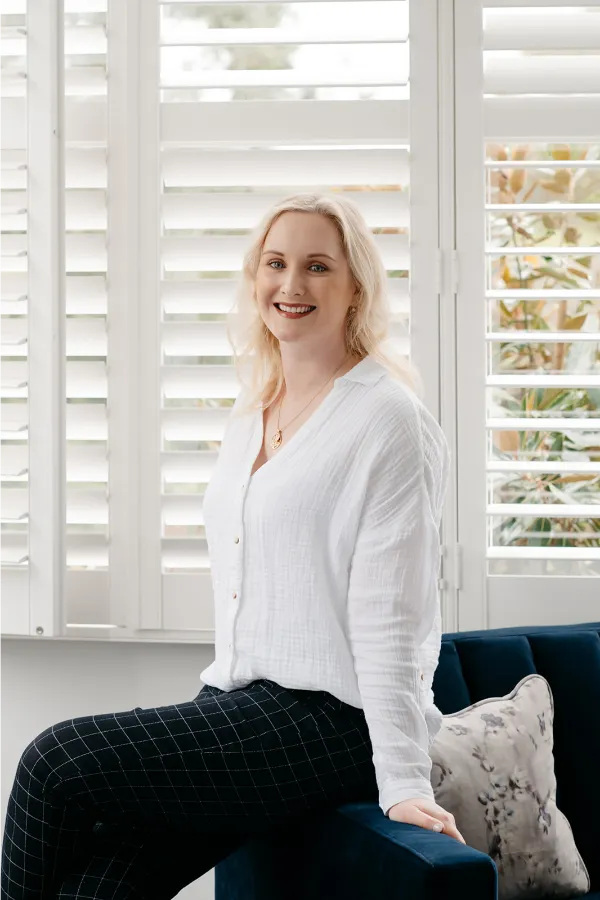 If you've ever booked an inspection at Bramleigh Estate you've probably met our talented sales manager Emily Allan.
With her positive, can-do attitude and wealth of knowledge about all things wedding related, especially after recently being married herself, Bramleigh simply wouldn't be the same without her!
We were lucky enough to sit down with Emily recently to learn a bit more about this super-organised, passionate and inspiring force of nature!
How did you enter the wedding industry?
I never really knew what I wanted to do throughout high school and when it came to deciding on further study a friend suggested I look into event coordinating as I've always been an organiser. Something in me immediately clicked, and I knew I wanted to study events. So I enrolled myself into William Angliss Institute to study Event Management.
I deferred my course for a year to run around Europe, where I ended up working at a stunning hotel in England's Lake District which hosted weddings. This is where I realised my love for weddings.
I came home and jumped straight back into my course, then immediately began working in the industry once I graduated. My first role was waitressing at a wedding venue in the Yarra Valley. I quickly worked my way into a junior wedding coordinator role where my main responsibility was looking after the ceremonies and helping brides down the aisle.
While I was working at this venue I ended up meeting a wonderful friend, who seven years later became my husband!
What do you enjoy most about your role?
I've worked at multiple wedding venues across Melbourne with a taste of the Yarra Valley, South Yarra, Melbourne CBD and now Warrandyte. I love working in the wedding industry and have been in a variety of roles both in coordination and sales, where I am now.
One of my favourite parts of my sales role is the thrill of chatting to newly engaged couples and hearing about their plans. Then in time helping make them a reality!
I also pride myself on my professionalism and prompt responses – it's always nice to have a response to a call or email quickly when you're in the middle of busy wedding planning.
I can't imagine doing anything else as a career. With over eight years in the industry and almost 1000 weddings I still get that buzz!
Tell us about your wedding!
I was a bride myself in March 2022, which was certainly a different experience being on the other side of things. It was the best day of our lives and it really does reaffirm to me how special and important your choice of suppliers is!
I was lucky to have worked previously with many of our suppliers so the whole day just felt like we were surrounded by friends and family.
What do you like to do on your days off?
On my days off I love wining and dining with my husband and walking our cheeky golden retriever Charlie girl.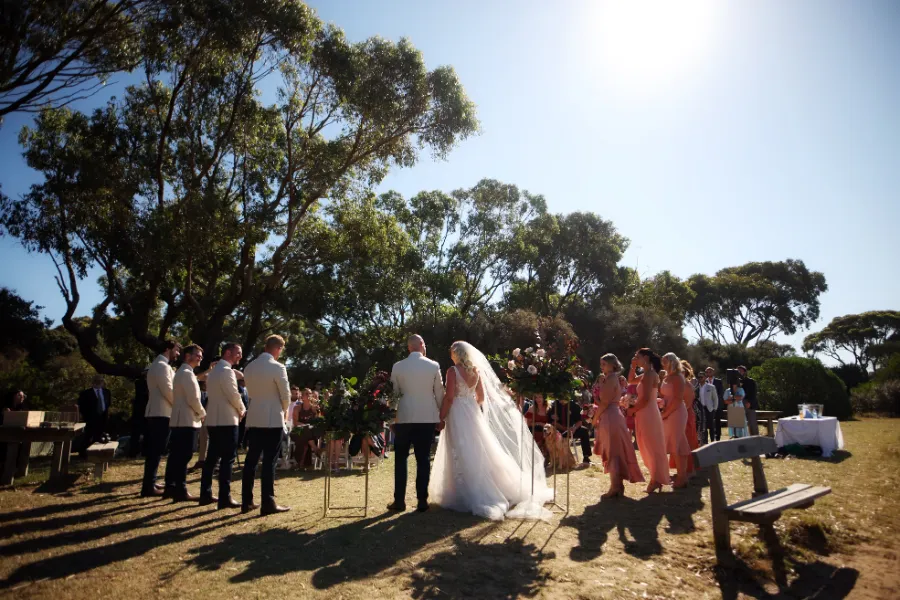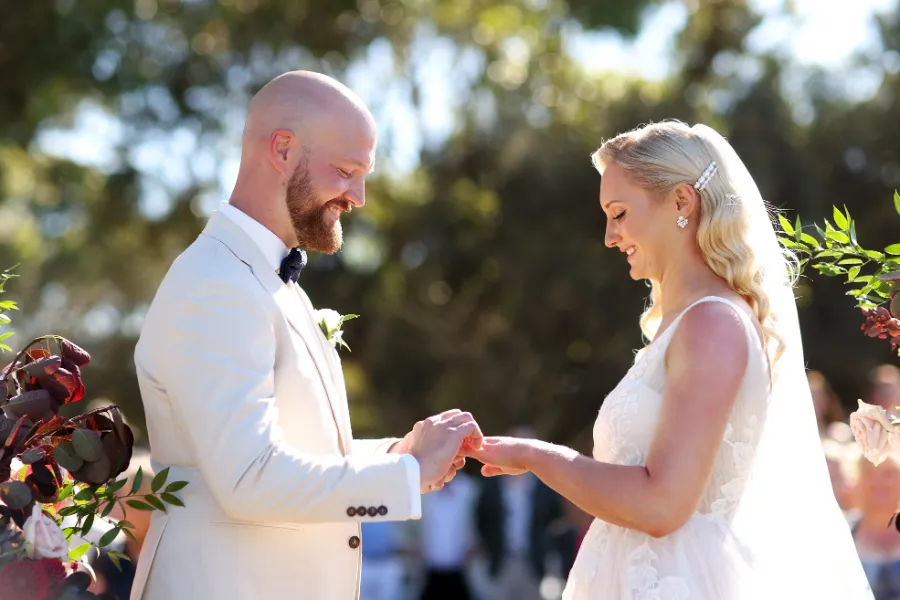 What advice would you give to couples for their big day?
Ride the wave! You never know how you're going to feel on the day with all eyes on you and the rollercoaster of emotions, no matter how prepared you are! Just remember that the day is about marrying your best friend. As cheesy as it is, nothing else matters.
Contact our sales team today to schedule a private tour of our award winning venue.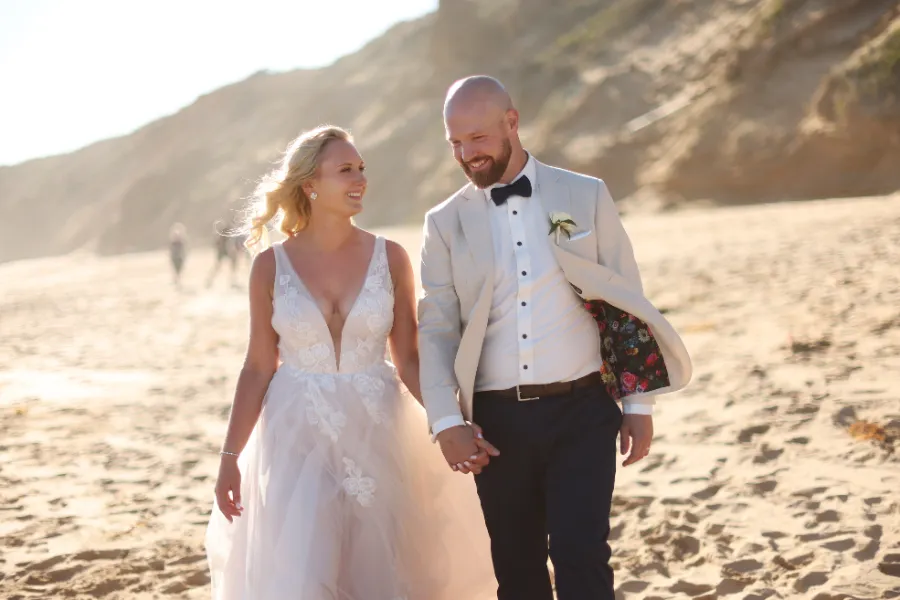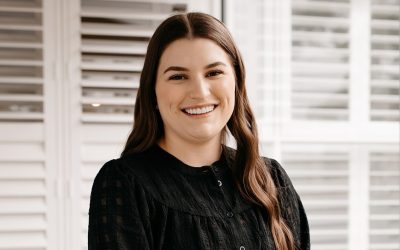 Meet Katelyn, one of our talented wedding coordination team members with a wealth of wedding related experience.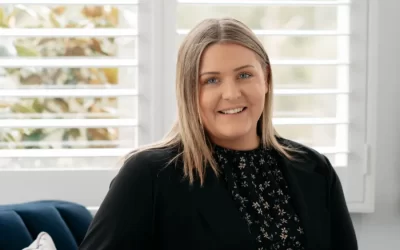 If you've held a wedding at Bramleigh Estate you've probably met our brilliant wedding and events coordinator Sheridan Lett.
Executive Chef Chandra helped Bramleigh Estate win Best Wedding Caterer at the 2022 Victoria & Tasmania Restaurant & Catering Awards for Excellence.