So, you're engaged and now people are asking so many questions! When is the wedding? What is the venue? What does your dress look like?
First take a moment to breathe and soak up the moment.
But next you'll need to sit down with your partner and make sure you're on the same page when it comes to your wedding budget. How much do you want to spend on this (huge) day? What are the most important aspects for you both and where would you like to focus your spending? Will you have financial help from any family members? Or will you and your partner be footing the bill?
Download Your Free Wedding Budget Spreadsheet
Our comprehensive Wedding Budget Template is designed to assist you budget and plan for your Australian wedding and make sure that there are no hidden expenses or things that you've forgotten to account for. And best of all our wedding budget planner spreadsheet is completely free to download and use!
The free Excel spreadsheet covers everything from ceremony and venue costs through to food, drink, the dress and cake, make-up artist and photographer. And of course there is a little section for that all important honeymoon too! Our free wedding budget planner will also help with keeping track of your payment due dates and vendor information.
Begin by simply entering a figure for your total wedding budget (how much you want to spend) in the Total Budget cell with red font at the top of the spreadsheet.
Next work your way down the list of items, adding an Estimated Cost figure for each.
Once you've obtained quotes and selected your vendors you can fill in the Actual Cost column and our template will automatically calculate the difference between the Estimated Cost and Actual Cost.
Then when you've paid for each item, fill in the Amount Paid column and the Outstanding column and summary boxes at the top of the spreadsheet will auto tally.
Best of luck with your wedding budget planning!
And please don't hesitate to get in touch with our friendly team if you'd like advice or guidance in helping to map out your wedding budget or to find out more about how Bramleigh Estate can help make your dream wedding day reality.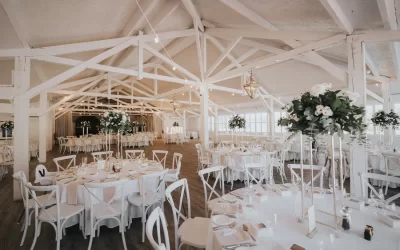 Congratulations! You're engaged and with your long guest list it's time to start looking for your perfect large wedding venue in Melbourne! Here's what to consider to also keep that intimate wedding feeling you've been looking for.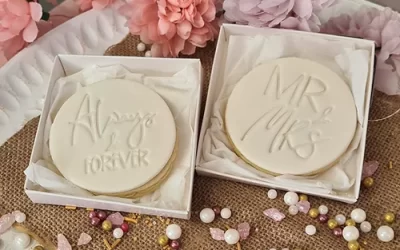 To make sure that your wedding is truly unforgettable, a stylish bonbonniere is the perfect finishing detail that will take your wedding from great to exceptional. Read on to discover our favourite thoughtful and creative wedding bonbonniere ideas.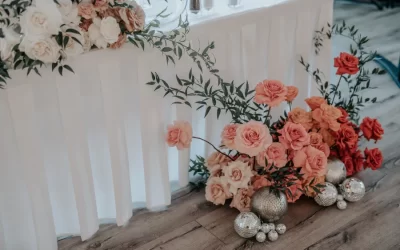 Whether you've been dreaming about your wedding since childhood or just started thinking about what your dream wedding looks like, we've got some inspiration to ensure your big day is perfect.