We're pleased to introduce our latest stunning newlyweds Cherry and Hanson.
This gorgeous couple enjoyed a modern wedding at our luxury wedding venue Melbourne, Bramleigh Estate.
Cherry and Hanson met all the way back in 2010 at a Melbourne Uni open day when they were in Year 11. And they've been together ever since! Read on for more of their story and their unique experience of tying the knot at our modern wedding venue.
Tell us about the proposal! Did your partner suspect anything?
Hanson: Cherry never wanted a grand proposal, nothing in public. Of course, she had already hinted the exact ring that she wanted as well. I decided to compile a short video of our memories together and ask her to marry me at a small personal picnic with the two of us. I thought it would be quite straightforward when I was planning but I became so emotional during the proposal I barely got the words out!
Cherry: Hanson knows that I love picnics so he had a little picnic setup in the backyard. He then played a video he made with a compilation of all our photos and videos from the past few years, it was very sweet. Then he got down on one knee and popped the question!
Looking back on your wedding day what was the best part?
Hanson: Our wedding day was one of the best experiences of my life. After two postponements, we finally had our friends and family there with us on our big day. The first highlight would have to be seeing Cherry in her dress for the first time, beautiful as ever, walking down the aisle. I couldn't hold my tears back.
The second highlight would have to be our first dance. It was something we had been discussing, practicing, and dreading for many months. But thankfully it ended up flowing seamlessly as if we were having fun in our own living room!
Cherry: Our first dance! We had actually watched several YouTube videos and made our own routine. We were quite nervous about doing it as there were a few times where when we practiced we would mess it up. However on the night, we did everything perfectly!
Tell us about your wedding ceremony. How did you feel seeing each other down the aisle?
Hanson: This moment will be forever cherished. It was so emotional having all our family and friends there to share our special day. And of course the Bramleigh setup was exceptionally beautiful, paired perfectly with the stunning bride. Despite 11 years of being together, seeing Cherry walking down the aisle made my love for her grow even stronger.
Cherry: It was a really special moment for the both of us and there were a lot of tears. As soon as Rachel (our singer for the day) started singing it all felt real. And it made us both so happy because we knew that we finally made it!
To discover more about our wedding ceremony locations please visit our Ceremonies page.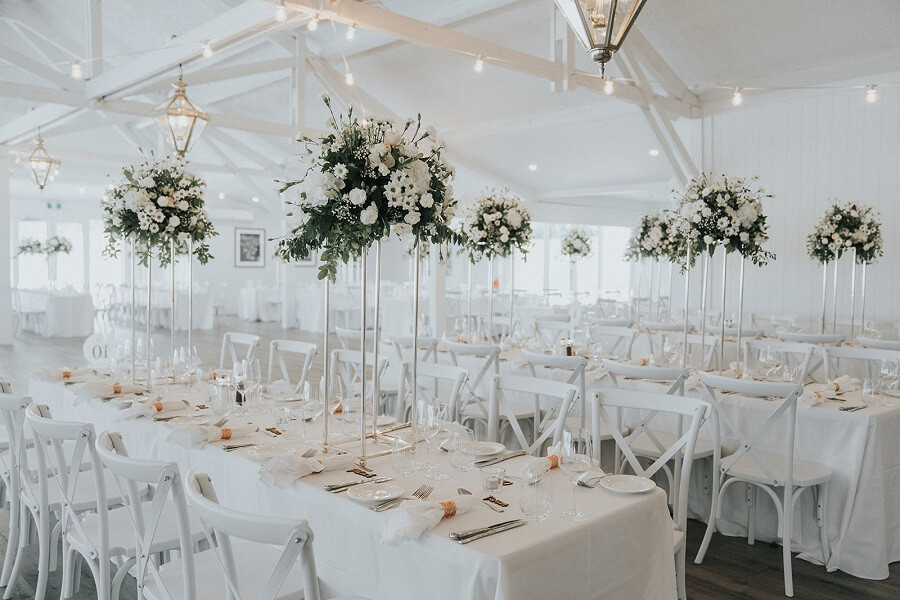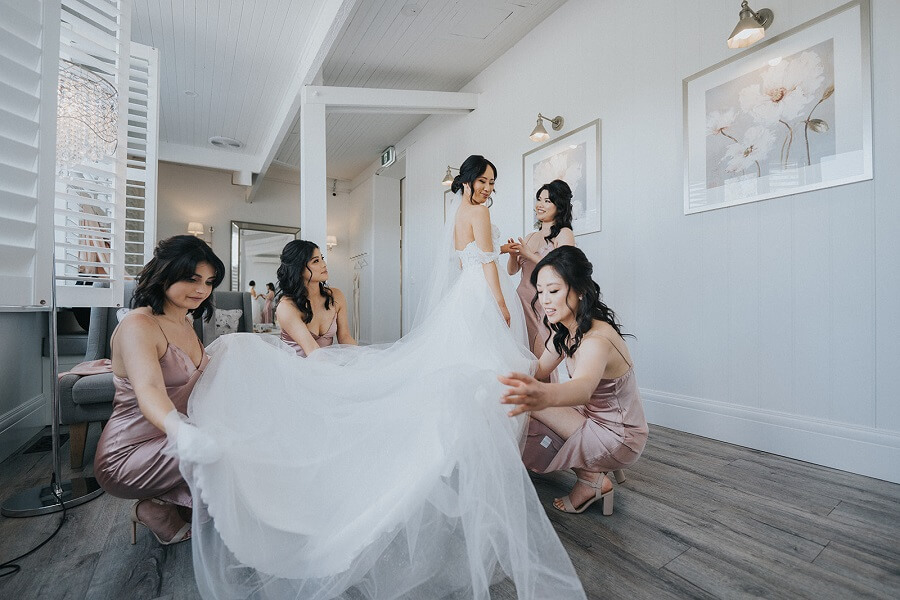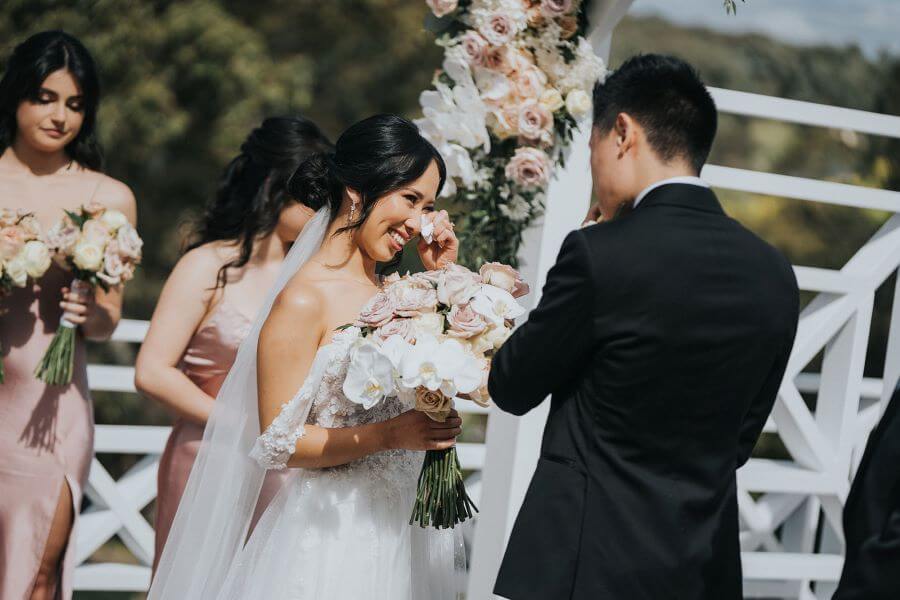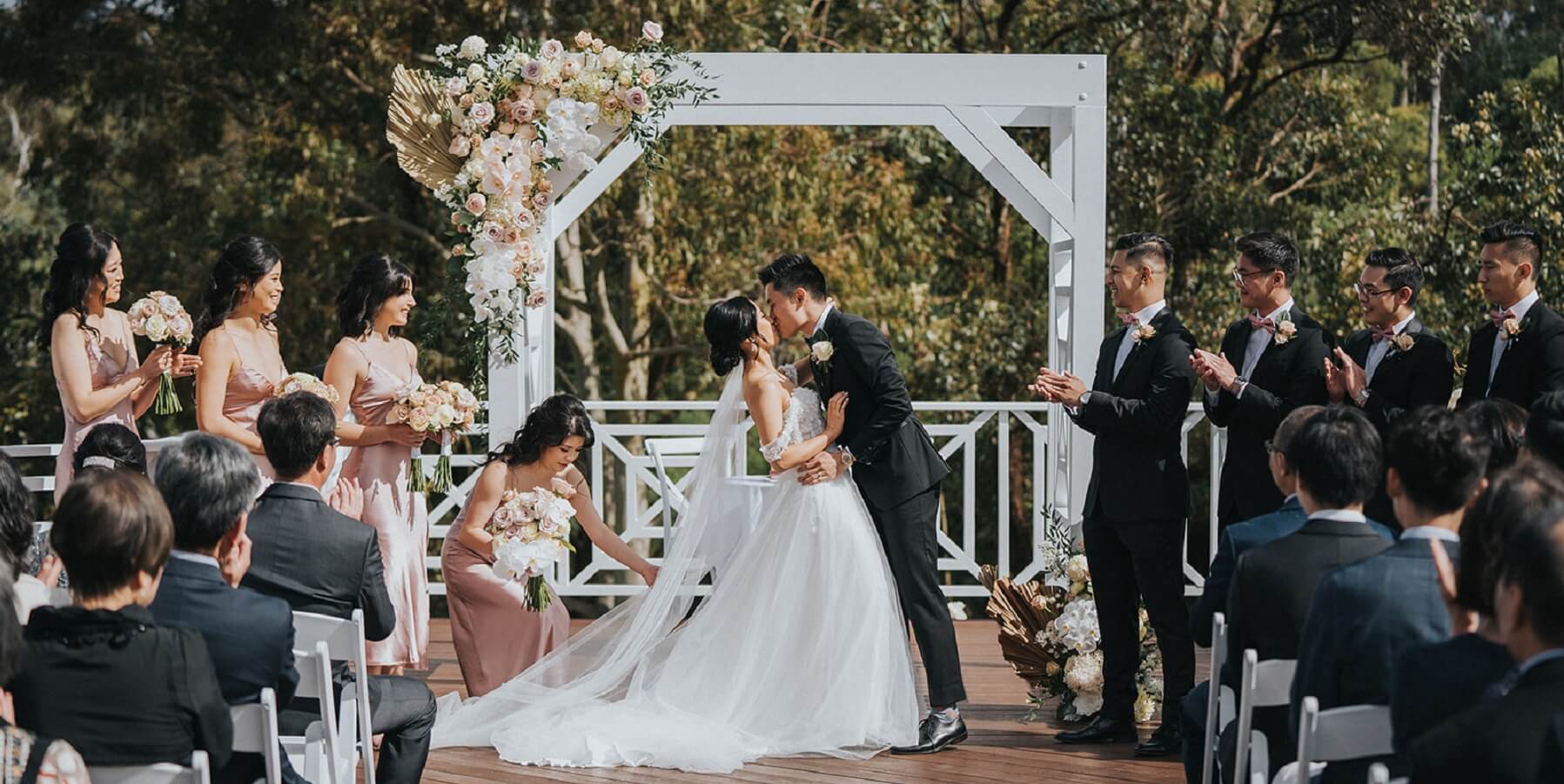 How did you feel during the wedding reception while you were sitting at the bridal table looking out at your guests?
Hanson: The first thing we noticed when sitting down was that the long rectangular tables we chose for our reception looked amazing! We were a bit worried about steering away from the traditional circular tables. It felt surreal seeing everyone with us and we honestly felt a bit overwhelmed. But thankfully we had the most amazing bridal party and MCs to support us through the evening.
Cherry: It felt so surreal to be able to finally have our wedding in such a stunning wedding venue in Melbourne after postponing two times already. We were so happy to have everyone we loved in the one room celebrating together. There was just so much love and happiness in the room.
Who were your favourite suppliers?
Our favourite was definitely our photographer Silas Chau. He went above and beyond capturing our beautiful day. We were amazed at the fact that he was able to capture all the special moments from so many angles!
Another favourite would be Mae Berry Florist. Elle did such an amazing job creating the most beautiful flowers for the bridal party. And her arbour installation was absolutely stunning! Elle actually came after the ceremony to reuse our arbour flowers on the bridal table so that there was no wastage. She even came to pick the flowers up after the reception to help us ensure that we could keep them for even longer after the wedding!
What tip would you give to anyone planning a wedding? And also, a tip for the actual day?
Cherry: For planning a wedding, have an excel sheet!! This way you can keep track of all your guests and costs so you know what to splurge on for your special day! And on your wedding day, try to do all the important things like speeches and your first dance at the beginning of the reception. That way you can relax for the rest of the night. Make sure you also schedule in some time for each other. It's your special day together, so make sure to have some time for golden hour photos and a few dances on the dancefloor!
Hanson: Guys, listen to your future wife! To be honest, there are many small nuisances that seem to creep up in the weeks before the wedding. I absolutely loved the fact that Bramleigh had the staples all organised so we wouldn't have to worry. We had a stunning ceremony on the balcony and the reception venue was gorgeously arranged. Plus we received countless compliments on the food and had plenty of time to really spend time with our guests (and the photobooth)! The day flies by.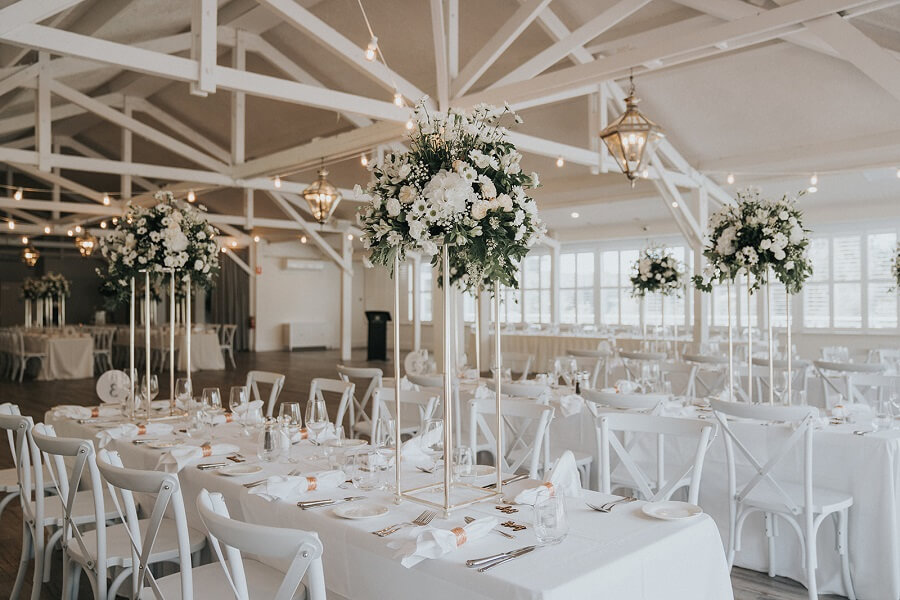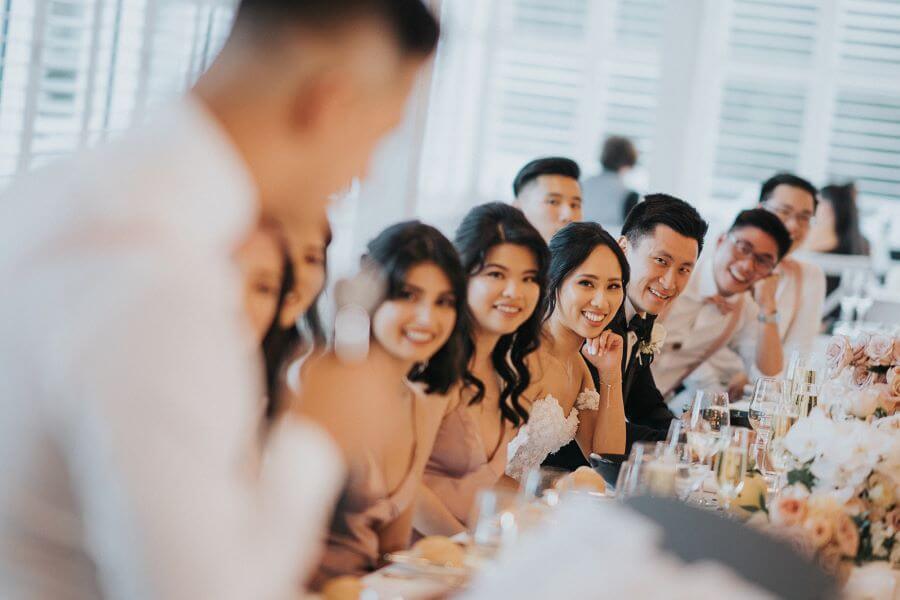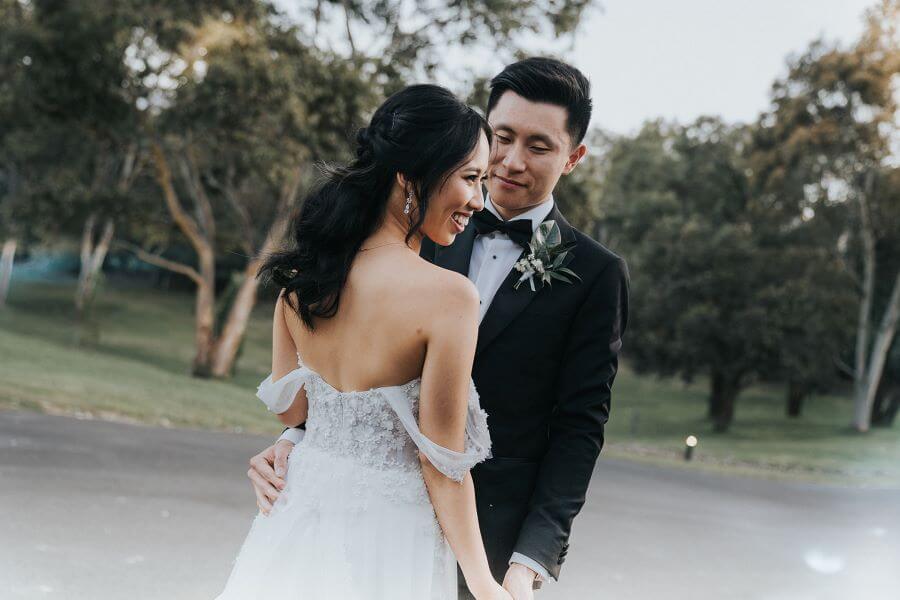 How has married life been for you since the big day? What's next for the future?
It feels as if the biggest event in our lives is over! We spent most of the first month reliving moments from the wedding with photos and videos. Although we were already living together before COVID delayed our marriage, it feels extra special to be husband and wife.
We have plenty of plans to travel to Europe when COVID permits. Cherry is a primary school teacher and I have some important exams soon as a doctor. And we both absolutely love kids so hopefully we will also have our own little family in the near future.
Anything else you'd like to add about our wedding venue Melbourne?
We couldn't have been married at a better place. Bramleigh Estate is an absolutely stunning wedding venue and we love the open space and its modern Hamptons style. The Bramleigh staff were also so amazing throughout this entire process, especially during all the lockdowns and restrictions. We always felt at ease because we knew that the staff at Bramleigh would ensure we still had our special day no matter what. Thank you!
Learn more about our wedding venue or download our wedding package. Or why not get in touch with the Bramleigh Estate team to schedule a personalised tour and start planning your own dream wedding!
Makeup: Velvetthi
Hair: Kimandbobbypins
Dress: Designer Bridal House
Florist: Mae Berry Florist
Celebrant: Christine Civil Celebrant
Acoustic Duo: Rachel Costanzo
Cake: Hey Butter
Photobooth: Open Booths
Photography: Silas Chau
Videography: Bello Weddings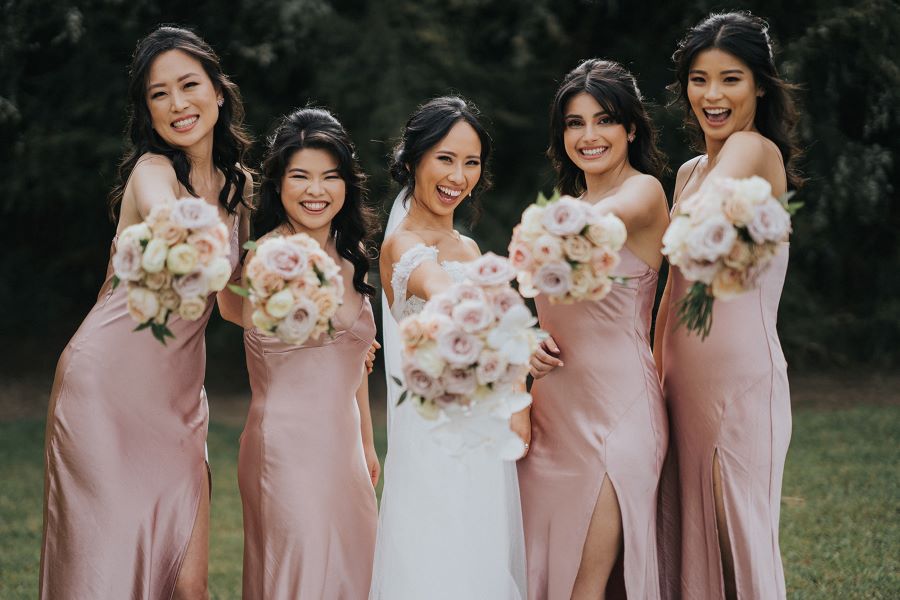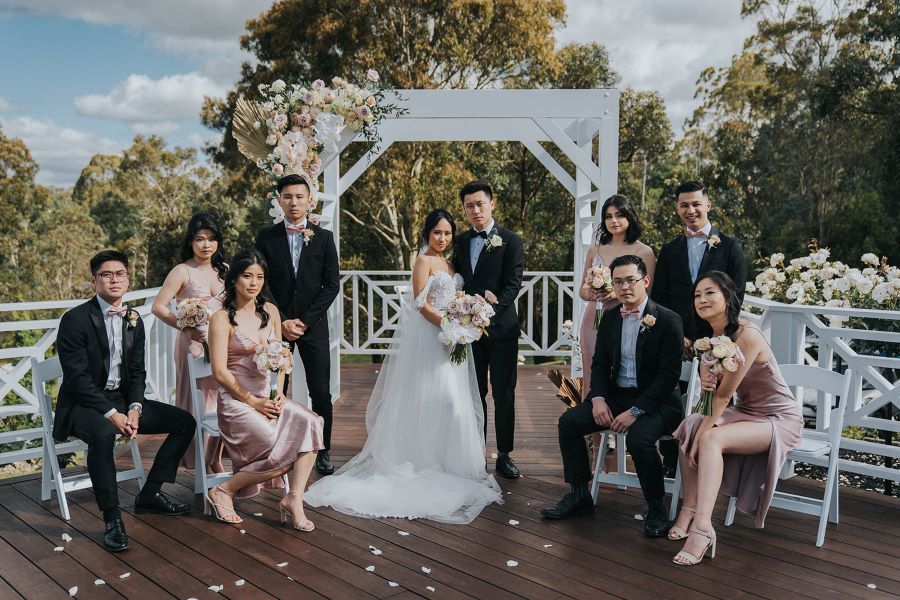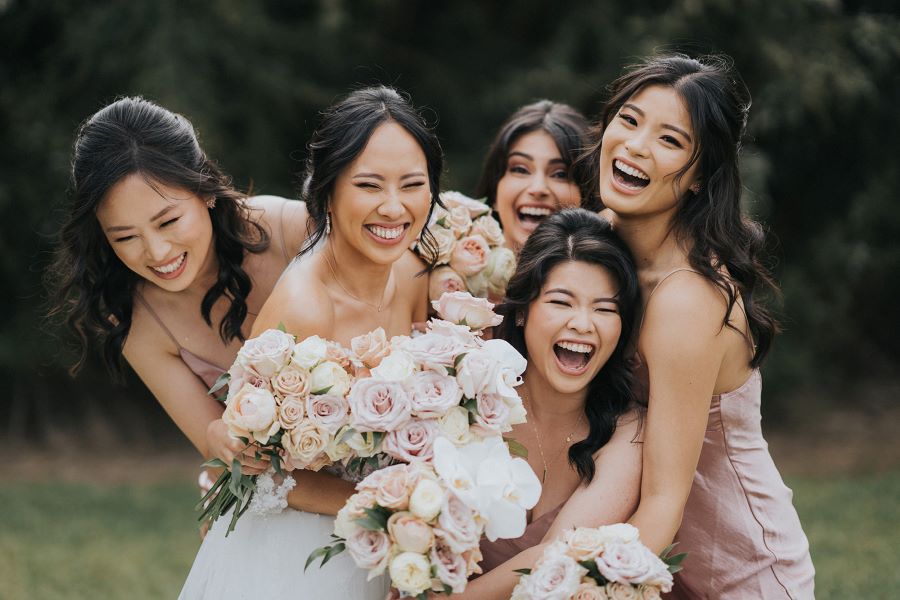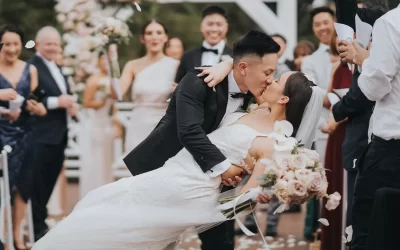 Introducing Emily and Kevin whose luxury wedding at Bramleigh Estate wedding venue was simply stunning! The gorgeous couple married in March 2023 in a beautiful outdoor wedding ceremony and reception.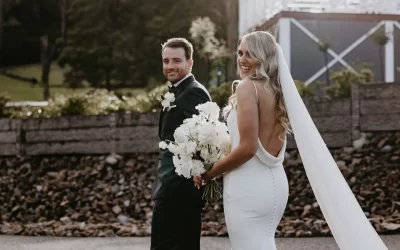 Introducing Teagan and Glenn whose beautiful Melbourne wedding reception at Bramleigh Estate was super fun and stylish!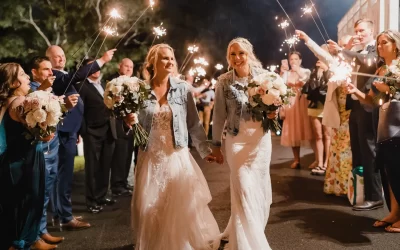 The Bramleigh Estate team is delighted to introduce Jessica and Alexandra who tied the knot in a gorgeous ceremony and reception at our Yarra Valley Wedding Venue.