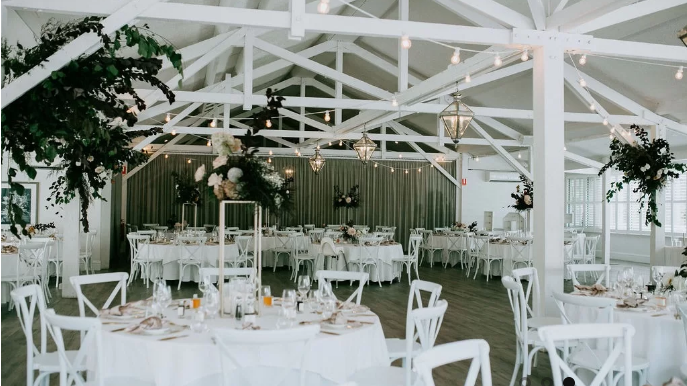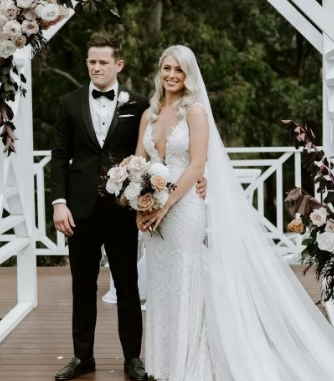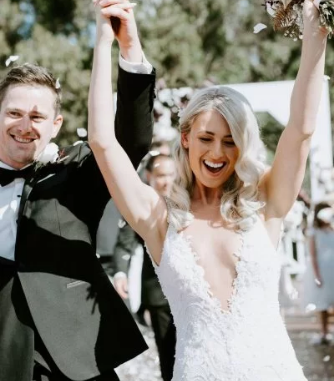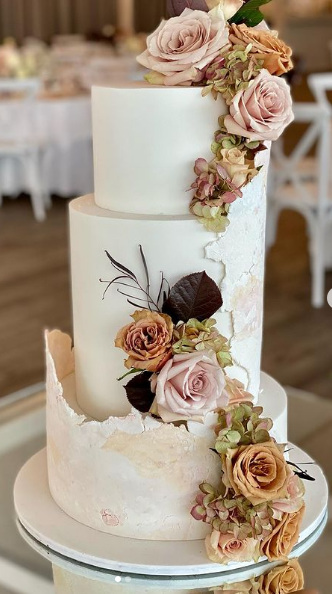 Introducing one of the first couples to tie the knot in 2021, Kristina and Adam. This stunning couple enjoyed an unforgettable day at Bramleigh Estate Wedding Venue in February.
Their special day began on the expansive Bramleigh Estate Wedding Venue outdoor deck. The space was once again home to a heart-warming ceremony that catered to their large guest list with room to spare!
Photographer Bek Smith captured this stunning couple throughout the ceremony and reception. And in between, Bek also helped Kristina and Adam take advantage of the many photo opportunities around the expansive Bramleigh property.
Kristina looked super captivating in a gown with the most exquisite lace and bead details. And Adam grinned proudly all day in his classic tux.
Kristina and Adam engaged the services of the best wedding suppliers in Melbourne to help them create their dream wedding. 
The floral arrangements by Wildly Flora, from bouquets to table décor, were beautifully crafted. They complemented all the other timeless elements that came together to create a visual masterpiece. Splendid Serving Cake Studio delivered an incredible wedding cake, alongside La Belle Miette's sweet macarons. Three Foxes Distillery added to the sophistication with mini cocktail bottles as guest bonbonniere. And finally, our white-on-white tables were expertly styled by Event Merchant Co., My Three Stems, and Table Art Event Hire.
Of course when planning a wedding as elegant as Kristina and Adam's, you really need to make sure you have a team of professionals on your side. And this is where Bramleigh Estate Wedding Venue shines! We boast personal wedding coordinators, an executive chef, and an extraordinary team of service support staff. So you can relax and enjoy the wedding planning process.
Most importantly, you can immerse yourself in the thrill of your special day. Plus of course focus your attention on sharing your love story, connecting with loved ones, and creating memories that will last a lifetime.