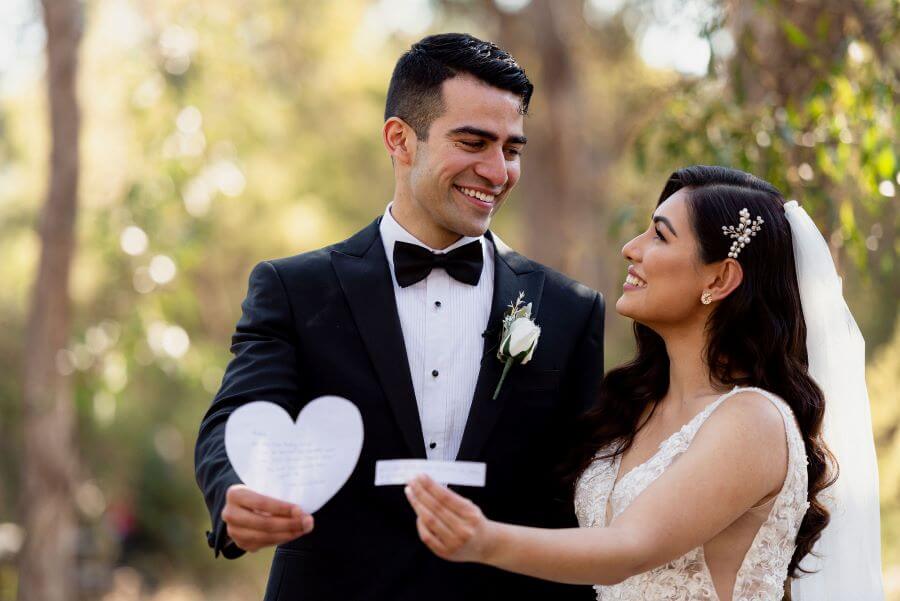 We're pleased to introduce our latest stunning newlyweds Veronica and Andre.
This loved up couple enjoyed a dream reception for their wedding at luxury Melbourne wedding venue Bramleigh Estate.
It's just so wonderfully heart-warming when a wedding looks, feels and just is the perfect representation of a couple. And so we were rapt when Veronica and Andre chose Bramleigh Estate as their Melbourne wedding venue.
Emotional First Look
Veronica and Andre began their wedding day with an emotional double reveal. Andre waited patiently in the native bushland setting with his back turned, ready to hold his bride's hands back-to-back. Once Veronica had arrived they then both turned around to witness their to-be.
And as the tearful groom saw his bride for the first time on their wedding day it was obvious just how much love this couple has for each other!
Romantic Outdoor Wedding Ceremony
Following the first look Veronica and Andre held their wedding ceremony on the expansive outdoor deck at Bramleigh Estate. The glowing couple's outdoor ceremony was set against a backdrop of soaring gum trees surrounding the property. They exchanged vows in front of family and friends, in a laughter-filled ceremony that was just so perfectly them.
Following the ceremony the newlyweds took advantage of the beautiful late afternoon light and the many photo locations on the estate. They snapped some gorgeous photos with their bridal party and family.
And it's obvious that the romance of the day was not lost in photographic translation. Immerse Photography captured reams of magnificent photos. And Momento Films shot stunning video as the couple started this new chapter of their lives together.
Before their pre-dinner drinks and canapés Veronica and Andre took some time out to breathe and recharge. They enjoyed a cup of their favourite bubble tea flavours – and why not! Taking time out to reset between the formalities is the best way to remember your wedding day. Otherwise it's easy to look back and realised that it went by in a blur.
Want to discover more about our Melbourne wedding ceremony venue – please visit our Ceremonies page.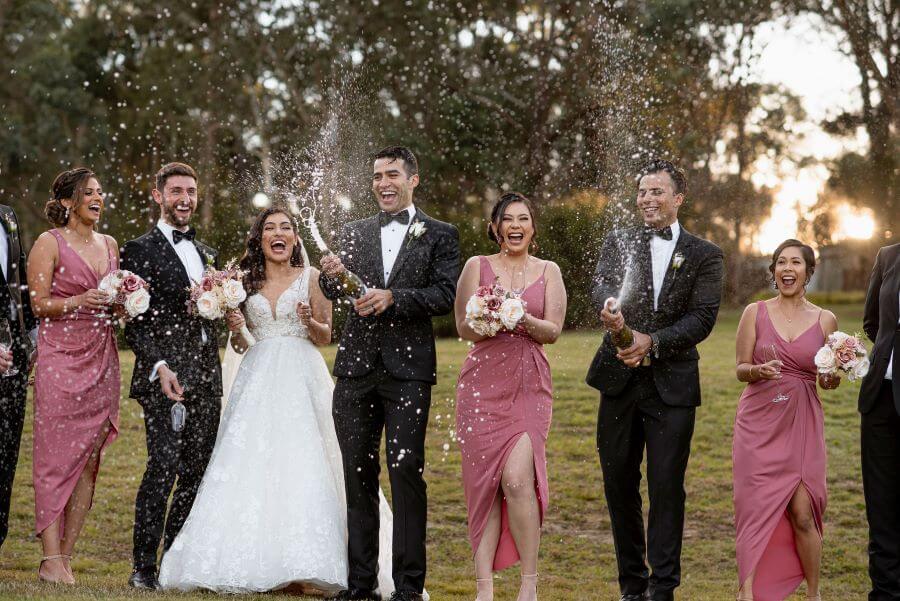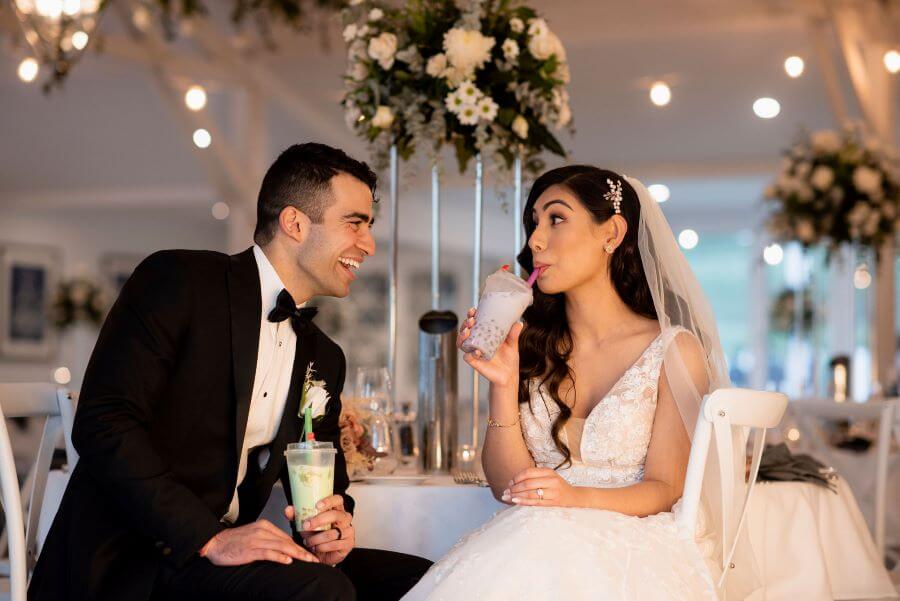 Dream Receptions for Weddings
Bramleigh Estate takes pride in exceeding expectations and creating fairy-tale weddings for couples who seek quality service and extraordinary cuisine. And our experienced team of wedding professionals guided Veronica and Andre every step of the way to help plan and create their dream wedding reception.
Our light-filled Hamptons-style reception room was beautifully styled in white-on-white tones with exposed white beams stretching across the expansive ceiling. The table decorations featured tall silver centrepieces with white flowers and greenery. And charcoal coloured napkins with rose gold metal napkin rings finished the table settings beautifully.
Veronica and Andre's classic white florals by Debbie O'Neill were artfully sprinkled throughout the property both inside and out. And the large dance floor featured Debbie's gorgeous hanging floral and greenery installation.
Following the bridal party introductions, the newly-weds entered the room to rapturous applause from their guests. They then were presented with a family heirloom naval sword to cut their beautiful three-tier wedding cake from Vanilla Lounge.
Melbourne Wedding Reception Menu
Veronica and Andre's guests enjoyed a delicious three course meal prepared by our executive chef. Their menu included an entrée of Shichimi Togarashi Calamari and Crispy Pork Belly. This was followed by Marsala Braised Lamb Shank and Smoked Chicken Gnocchi for main course. And the meal concluded with White Chocolate Mango Mousse and Sticky Date Pudding for dessert.
It goes without saying that everything was crafted onsite with the greatest attention to detail and matched with award-winning local wines. And the wedding guests enjoy some of the finest dining in the industry served directly to their tables by our attentive staff.
Then under sparkling festoon lights the newlyweds enjoyed a joyous night of socialising, feasting and dancing with 230 of their closest family and friends. And we wish them a lifetime of happiness together!
The Bramleigh Estate team loved working with Veronica and Andre to create their dream reception for their wedding. Our wedding coordinators and staff helped deliver a beautiful event that will be firmly imprinted in their memories forever.
Learn more about our Melbourne receptions for weddings or download our wedding package. Or why not get in touch with the Bramleigh Estate team to schedule a personalised tour and start planning your own dream wedding!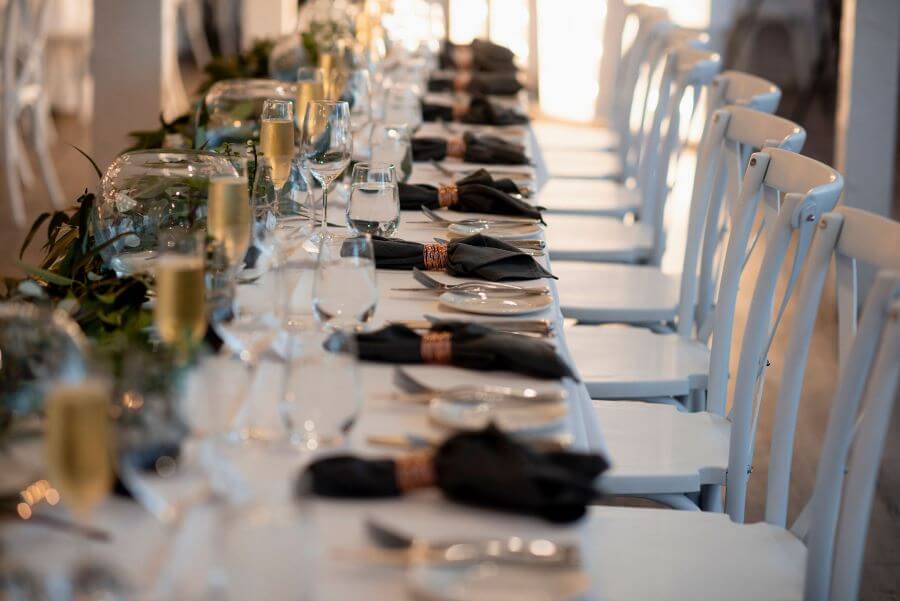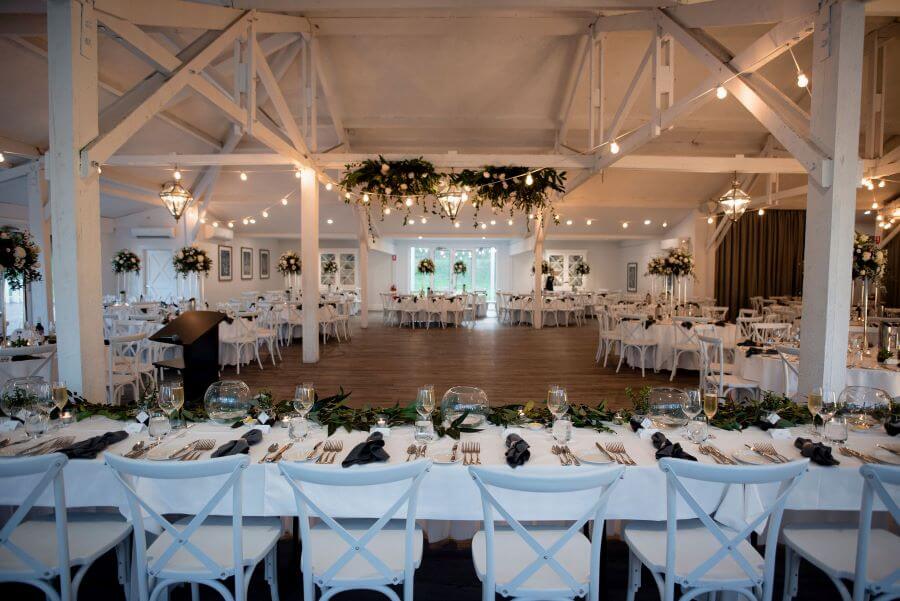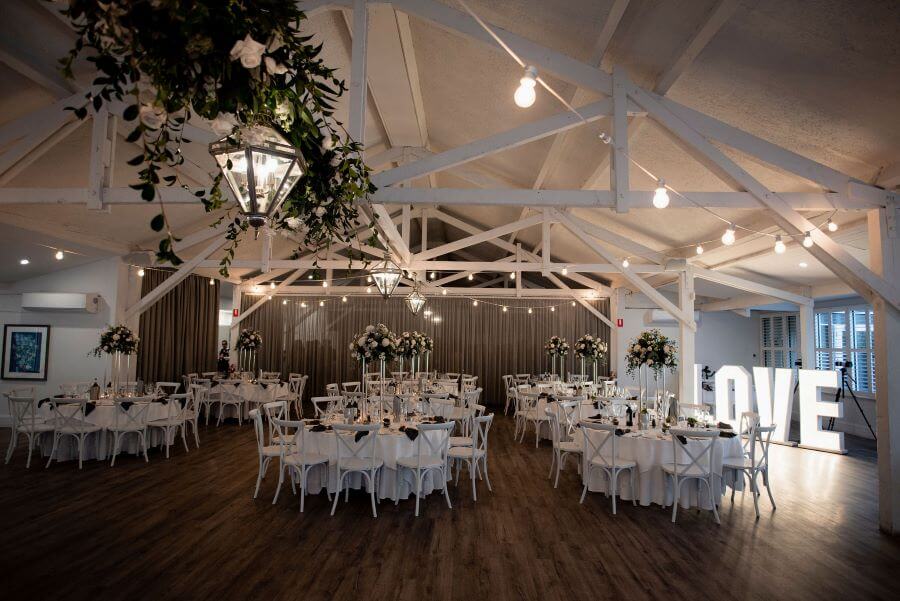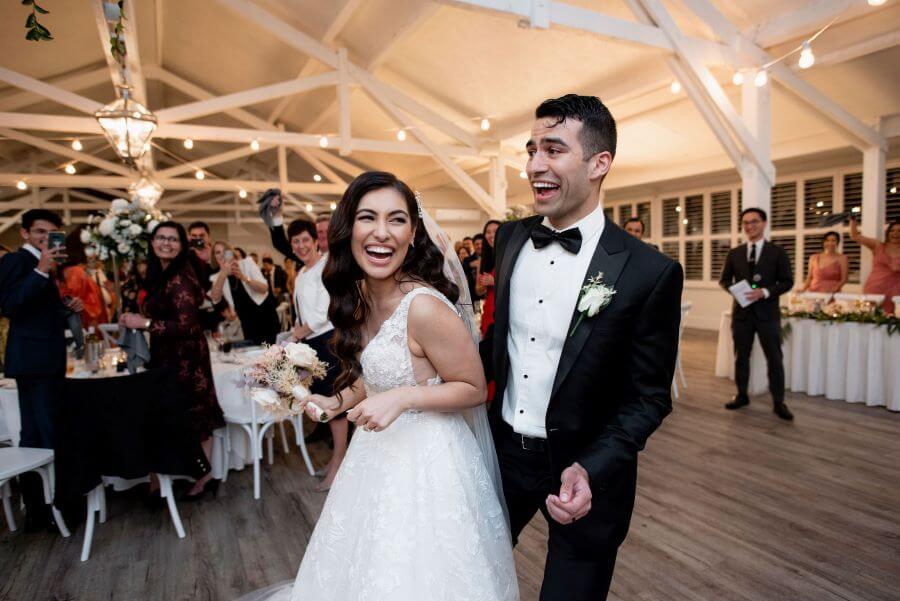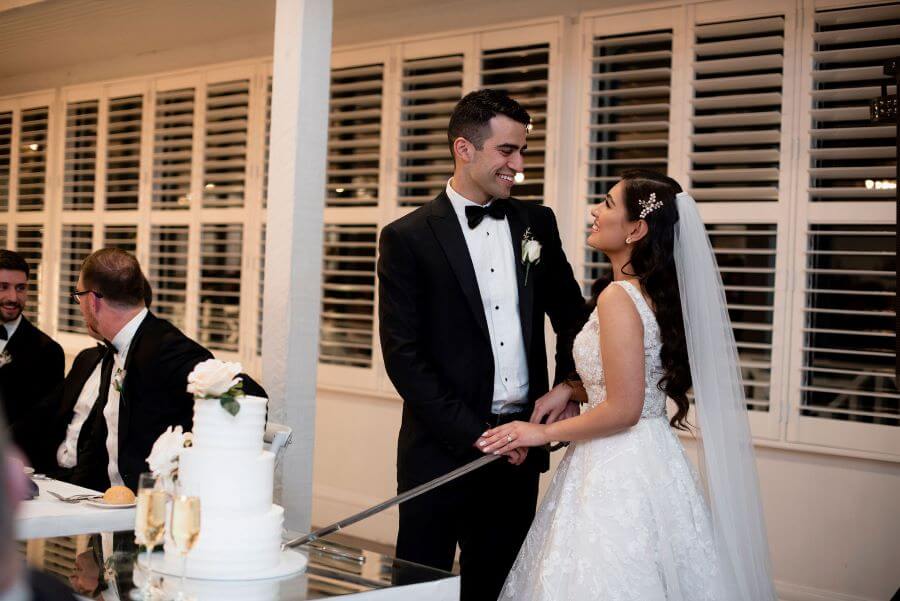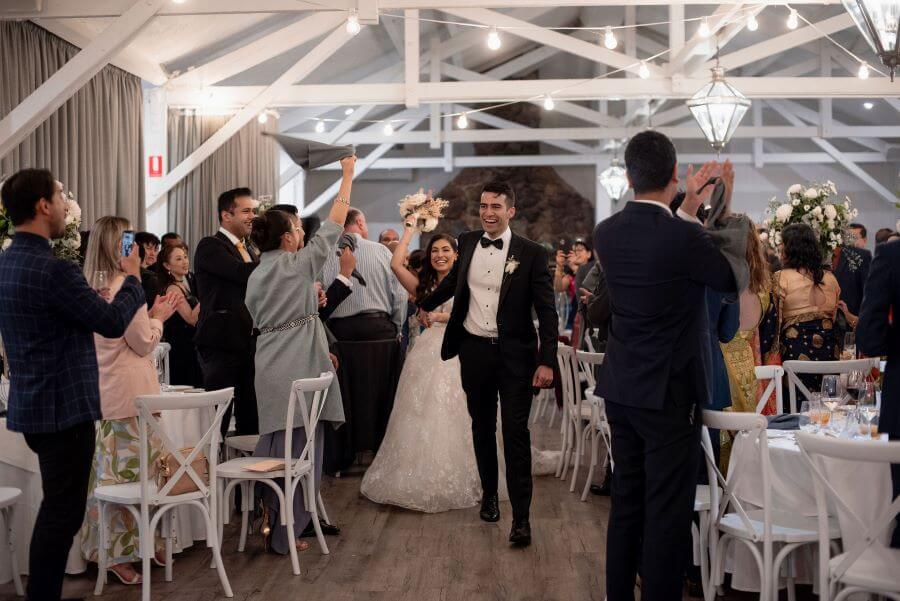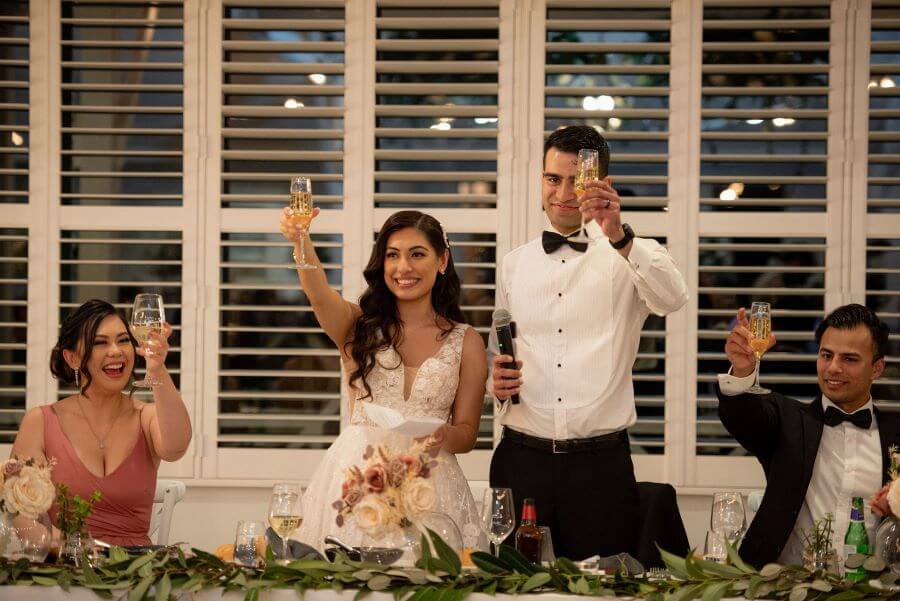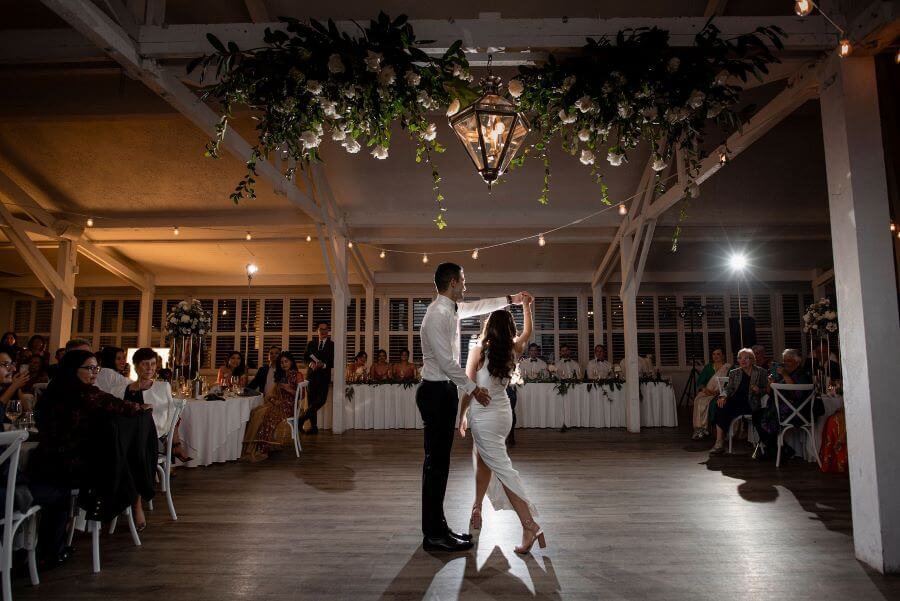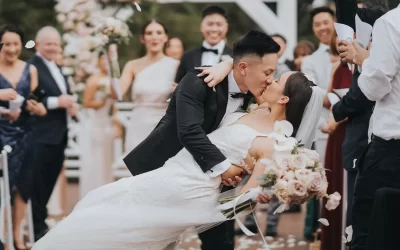 Introducing Emily and Kevin whose luxury wedding at Bramleigh Estate wedding venue was simply stunning! The gorgeous couple married in March 2023 in a beautiful outdoor wedding ceremony and reception.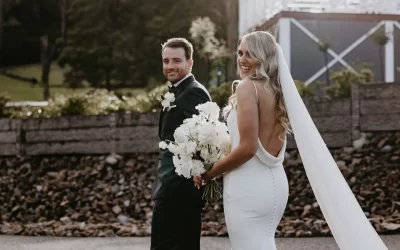 Introducing Teagan and Glenn whose beautiful Melbourne wedding reception at Bramleigh Estate was super fun and stylish!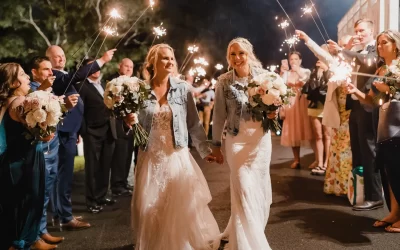 The Bramleigh Estate team is delighted to introduce Jessica and Alexandra who tied the knot in a gorgeous ceremony and reception at our Yarra Valley Wedding Venue.